Gowda to inaugurate Indian Chem 2021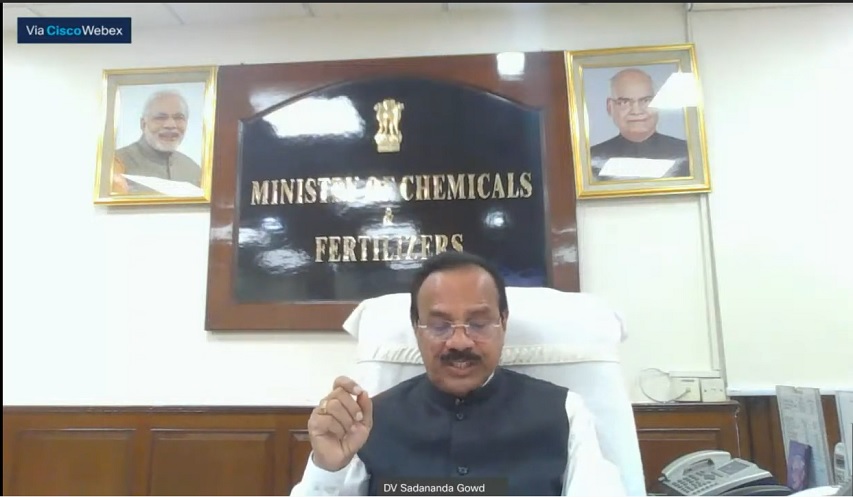 India Chem 2021, the largest event in the Chemicals & Petrochemicals industry in India, set to kick start tomorrow at Hotel Taj Palace, New Delhi. The theme of India Chem 2021 is "India: Global Manufacturing Hub for Chemicals and Petrochemicals".
The much awaited event expected the international participation from China, Japan, Iran, Germany, Turkey, Vietnam and Korea. India's PCPIR states such as Gujarat, Andhra Pradesh Tamil Nadu and Odisha are also participating in the event. Moreover, India Chem 2021 is also being attended by buyers delegation from South America, USA, CIS, West Europe, Middle East and South East Asian countries amongst others.
The event will be inaugurated by Chief Guest DV Sadananda Gowda, Minister of Chemicals and Fertilizers, Government of India. Mansukh Mandaviya, Hon'ble Minister of State (IC), Ministry of Ports, Shipping and Waterways & Minister of State, Ministry of Chemicals & Fertilizers, Government of India is the Guest of Honour for the event. Mekapati Goutham Reddy, Minister for Industries, Investment, Infrastructure, Commerce & IT, Government of Andhra Pradesh will also address the event. Dr. Guruprasad Mohapatra, Secretary, Department for Promotion of Industry and Internal Trade, Government of India, will also address at event.
According to organizer, over 30 top CEOs from India and abroad will be deliberating at the Global CEOs Forum. Morever, there are a series of conclaves such as Conclave on Global Chemical Industry: Special focus on Specialty Chemicals, Conclave on Global Petrochemical Industry in collaboration with GCC, Conclave on Global Agrochemical Industry, India – Japan Chemicals & Petrochemicals Forum, India – EU Chemicals & Petrochemicals Forum and India – US Chemicals & Petrochemicals Forum amongst others.
The sessions will witness policymakers and industry captains discussing the ways and means to strengthen the chemical and petrochemical trade relations between India and the Japan/EU/US.
Stakeholders will also come together to discuss and highlight the need for a sound, transparent, open, non-discriminatory, and predictable regulatory and business environment for European and American companies trading with or investing in India, including the protection of their investments and intellectual property.
The aim is to unlock the untapped potential of two-way trade between India and the Japan/ EU/US by exploring collaborative/ joint venture opportunities for the development of the Chemical and Petrochemical Industry.