India Chem 2021: FICCI to hold 9th Edition of Chemicals & Petrochemicals Awards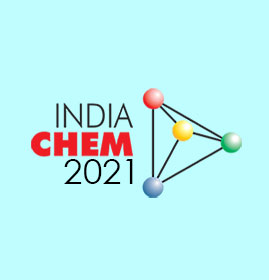 To recognize companies and individuals with commendable achievements in the field of Chemicals and Petrochemicals, the Federation of Indian Chambers of Commerce and Industry (FICCI) holds a gala Awards event annually. This year too, FICCI has invited applications for the 9th Edition of Chemicals and Petrochemicals Awards to be held on March 17, 2021.

The last date for sending across application forms through proper channels is February 15, 2021. The applicants have been directed to apply within the given time frame as the process involves detailed scrutiny by technical experts as well as eminent Jury members.

FICCI Chemicals and Petrochemicals Awards 2021 will recognize the contribution of chemical companies and individuals towards the Indian Chemical Industry across 16 broad categories. The various categories for whom awards will be presented include Product Innovator of the Year; Manufacturing Process Innovator of the Year; Sustainability - Best Green Product; Sustainability - Best Green Process; Sustainability - Excellence in Safety; Efficiency in Energy Usage; Efficiency in Water Use; Best Contribution to Academia; Commendable Work for Changing Public Perception; Most Environment-Friendly Company; Lifetime Contribution (Individual); Excellence in Skill Development; and Excellence in Sub - Sector; Company of the year.

A total of 58 awards will be presented to companies and individuals this year. Among the newly instituted award categories, this year are the Digital and Technology-Enabled Company Award and Customer Service Excellence Award.

Under the Lifetime Contribution (Individual) category, four awards shall be given for distinguished contributions to the industry, one each in the Chemicals & Petrochemicals, Agrochemicals, and Plastics segment. Since these awards are on the basis of nominations and applications are not required, interested stakeholders may send their suggestions to FICCI.

The leading global consulting firm, PwC has been appointed as "Official Tabulators and Advisors to Jury" to bring credibility to the awards.

The Chemical and Petrochemical industry plays a pivotal role in developing the nation's economy through products and solutions touching the life of individuals on day to day basis. The industry is progressing year on year through developments and contributions in various areas of the overall product life cycle.