Key discussion Points:
- Green chemical processes and applications
- Green Chemistry and Technology
- Green separation techniques
- Waste management and recycling
- Energy & water conservation
- Waste reduction
- Climate Change Mitigation
- CO2 capture, storage and utilization
- Energy storage and network
- Green solvents for energy conversion
- Biofuels and bioenergy
- Cleaner production and Green Nanotechnologies
- Future Challenges in Green Chemistry and Engineering
- Hydrogen energy and fuel cells
Speakers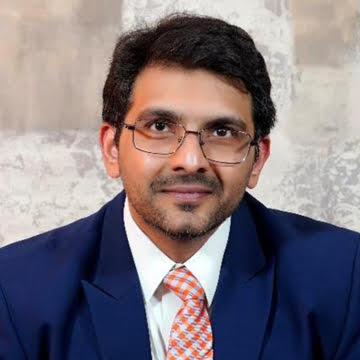 Maulik Mehta
CEO & Executive Director
Deepak Nitrite Ltd
Maulik D. Mehta, aged 38 years, is CEO and Executive Director of the Company and is responsible for growth momentum of the Company as it enters the 50th year of operation.
Maulik has around 12 years of experience in Business Development, Strategy, Human Resource, Patent & Product Development and External Relation with increasing responsibilities.
He is a Bachelor of Business Administration from the University of Liverpool, UK and holds Master's degree in Industrial and Organizational Psychology from Columbia University, USA. Further, he is part of Harvard Business School's prestigious Owner & President Management Program. Maulik currently is active member of the Economic Times India Leadership Council, YPO, ICC's CEO Roundtable, and Vice Chairman of CII- Central Gujarat.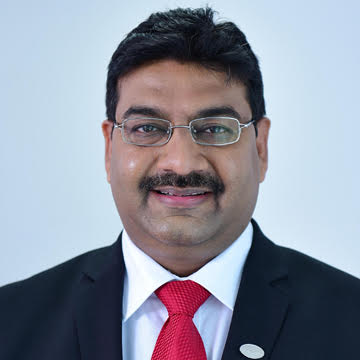 S. Sunil Kumar
President
Henkel India
Sunil Kumar was appointed President of Henkel in India, effective October 01, 2020. In this role, he is responsible for steering the company through its next growth phase. In addition, he is the Regional Business Director – Packaging SBU for India, Middle East & Africa, Henkel Adhesive Technologies. This is a role he has been essaying since January 2020.
He joined Henkel in January 2015 as Business Director - Packaging & Consumer Goods, South Asia. In this role, he was responsible for Flexible Packaging, Packaging and Labelling, Paper,Tapes, Labels, Personal Hygiene, Building, Construction and Sports and Fashionbusinesses in the country.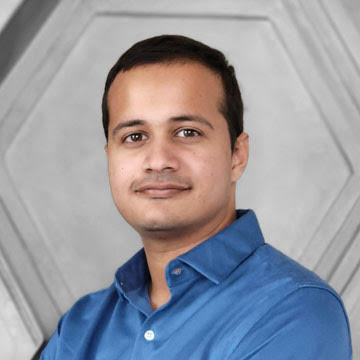 Mirik Gogri
Head – Corporate Strategy
Aarti Industries Ltd
Mirik Gogri is the Head Corporate Strategy at Aarti Industries Limited (AIL). With proven experience in corporate strategy, sustainable technologies and commercialized execution, his vision is shaping Aarti Industries future in a sustainable manner driven by values, culture, research and technology innovation.
Fuelled by the idea of innovation and research, Mirik is spearheading the setting up of a World Class Research and Development Centre with expertise of 300 scientists and engineers driven by a roadmap, which will propel Aarti Industries growth in future. With intense zeal and a highly focused approach, he has driven Aarti Industries to achieve the company's vision of becoming "Global partner of Choice" for its customers in the Speciality Chemicals space.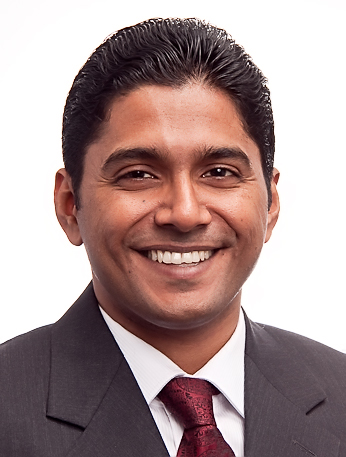 Vinod Paremal
Regional President of the Indian Subcontinent
Evonik
Vinod Paremal has taken over the position of Regional President of the Indian Subcontinent from July 1st, 2020.
Vinod is an Industrial Engineer and holds a degree in MBA from INSEAD, France.
Vinod has 17 years of enriching experience, successfully leading marketing, strategic projects, sales and production teams across Germany, Singapore, UAE and the UK. He has worked in multiple Business Lines within Evonik like High Performance Polymers, Oil Additives, Care Solutions, Comfort and Insulation and at the Evonik Corporate Center.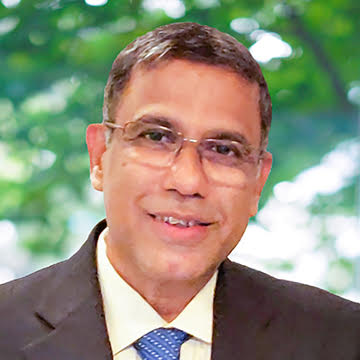 Dr. Kamlesh Pai Fondekar
Head - Research & Development
Godrej Agrovet Ltd
Dr. Kamlesh Fondekar is Head, Research & Development and Nutrition, Animal Feed Business, Godrej Agrovet Limited (GAVL). He is responsible for driving the long term as well as short term innovation agenda for Crop Protection Business and Oil Palm Business including Astec LifeSciences Limited with the help of competent scientists.
He has completed his PhD in Organic Chemistry from Goa University in 1998 and also did graduation in Production & Supply Academy from INSEAD, Paris.
Dr. Kamlesh has 29 years of experience in Research and Development. He started his career with German Remedies and then worked with organisations such as CIBA Research (I) Pvt Ltd, Dr Reddy's Lab, Nalco and Syngenta India Limited. His last stint was with Deccan Fine Chemicals as Head- Technology & Engineering.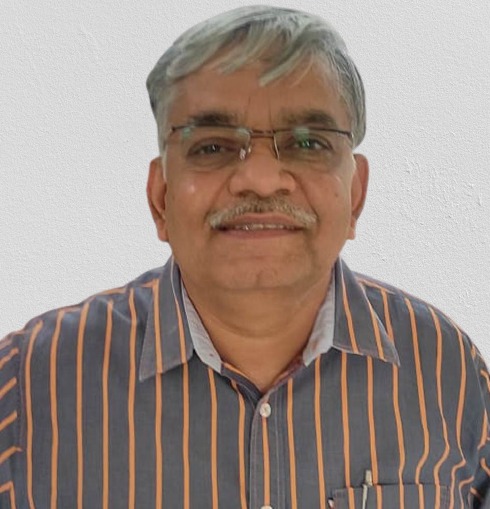 Dr. Pramod Kumbhar
President & CTO
Praj Industries Ltd
Dr. Pramod Kumbhar is working with Praj Industries, as President and Chief Technology Officer of Praj-matrix-R&D Center. After working for 20+ years in petrochemical industry, he made a shift to biotechnology led renewable fuels and chemicals industry.
Dr. Kumbhar is focused on driving innovations in industrial biotechnology to make biofuels and bio chemicals. He has done Ph.D. in Chemical Engineering from Institute of Chemical Technology (formerly UDCT), Mumbai. He holds 30+ International patents and has contributed to more than 25+ publications in peer reviewed scientific journals.