Key Discussion Points:
Setting a Target of 10% of Global Demand
Growing Domestic Market
Accelerating R&D Ecosystem through Innovation and Patents
Extra Attention towards Environment and Sustainability
Focus on Sustainable and Green Molecules
Adopting Global Regulations
Better Infrastructure and Logistics
Building Better Tax Infrastructure
Adapting to Future Regulations
Reducing Carbon Emissions
Speakers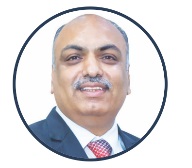 Sunil Chari
MD & Co-Founder
Rossari Biotech
Sunil Srinivasan Chari, Founder Director of Rossari Biotech Ltd is a first generation techno-entrepreneur. A businessman by choice; driven by a single-minded focus to succeed, he belongs to an elite league of business leaders who has achieved what many others would just be left dreaming about. What Rossari Biotech has achieved today, stands testimony of his visionary leadership skills. What it seeks to accomplish in the future is a perceptible evidence of his acumen as an entrepreneur to rapidly evolve in a fiercely competitive global marketplace. An aggressive marketer; his ability to get work done lies in his soft skills – a down to earth approach to managing business and a flair to instantly forge a bond with his business partners and associates. His entrepreneurial drive, has led Rossari to achieve an annual sales turnover of its group companies exceeding Rupees 300 crores from the 30 lakhs which the company achieved in its first year of operation.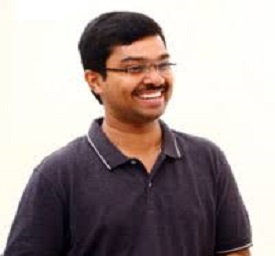 Dr. Rafi Shaik
Founder & Chief Scientific Officer
Carbanio
Dr. Rafi Shaik has completed his Ph.D. (Organic Chemistry) in the Department of Chemistry, Pondicherry Central University. During doctoral work, he worked in the total synthesis of aza-steroids, ring closing metathesis and application of Blaise reaction for synthesis of key pharmaceutical products. All research work published in international journals (J. Org. Chem, Tetrahedron and Tetrahedron letters). Later moved to postdoctoral work (NHRI), Taiwan, where he was involved in drug discovery of anticancer products and published research results in J. Med. Chemistry and University of Bologna, Italy.
In addition to the academic experience also, he worked in major pharmaceutical/academic organizations with different roles and having 10 years of research experience as a Principal Research Scientist (Process Innovation) in active pharmaceutical process development, new chemical entities and complex pharmaceutical products in Institute of Life Sciences, University of Hyderabad.
To solve his own problem as a scientist, Rafi became an entrepreneur and started a digital B2B platform which can support both academia and industry to get ready stock of chemicals for research/business purposes.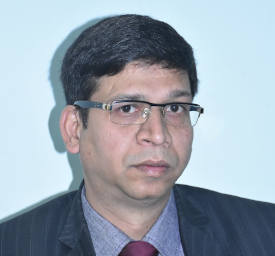 Pravin Prashant
Editor
Indian Chemical News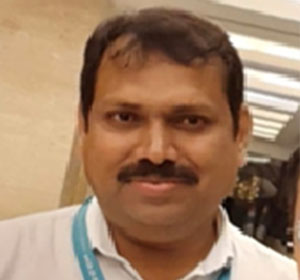 Dr. Manoj Surwade
Sales Development Manager, Chemical & Energy Market
Agilent
Dr. Manoj Surwade is currently working as Sales Development Manager (SDM) for Chemical and Energy Market, at Agilent Technologies Pvt Ltd. He holds more than 15 years of experience in serving analytical industry working at various position right from Application expert to Sales development for chemical industry in INDIA. He is with Agilent Technologies for more than 6 years and based at Mumbai.
As a SDM at Agilent, he is responsible to address Indian Chemical markets requirements with our state of art analytical solutions based on recent regulations or industry requirement. Presently he is working with various chemical market leaders in India to know the recent development in this market.
He holds PhD degree from IIT Bombay with more than 20 years of overall experience.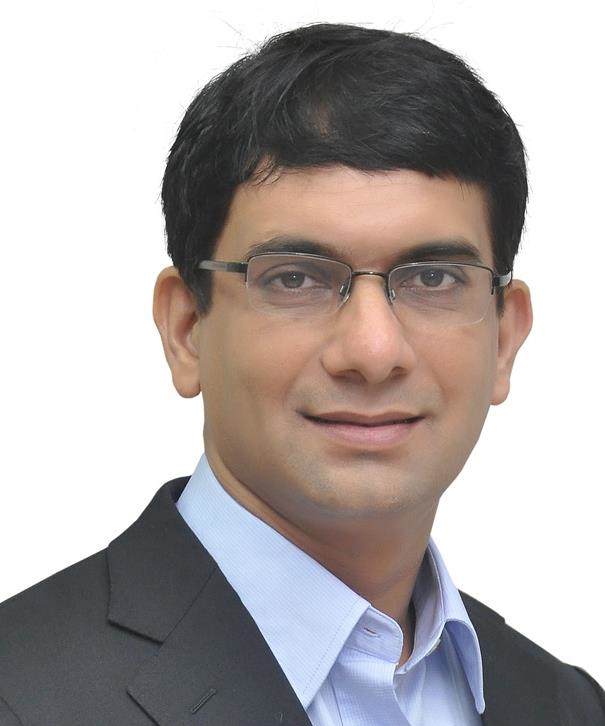 Rupark Sarswat
CEO
India Glycols Ltd
Rupark is currently the CEO at India Glycols. IGL is a leader in Bio-Based Ingredients and Performance Chemicals and was the world's first and leading company to manufacture Ethylene Oxide and its derivatives using bio-based feedstock.
He has spent 26 years of experience in the Chemicals domain working in various roles in Operations, Supply Chain and Business Management. A chemical engineer from IIT-BHU; he has been Vice-Chair of the CII National Committee on Chemical & Petrochemicals and has chaired several sub-committees which include Sub-Committee for Transportation of Hazardous Goods, Sub-committee for Feedstock. He currently Chairs the CII Sub-Committee on R&D, Innovation and Digitalization.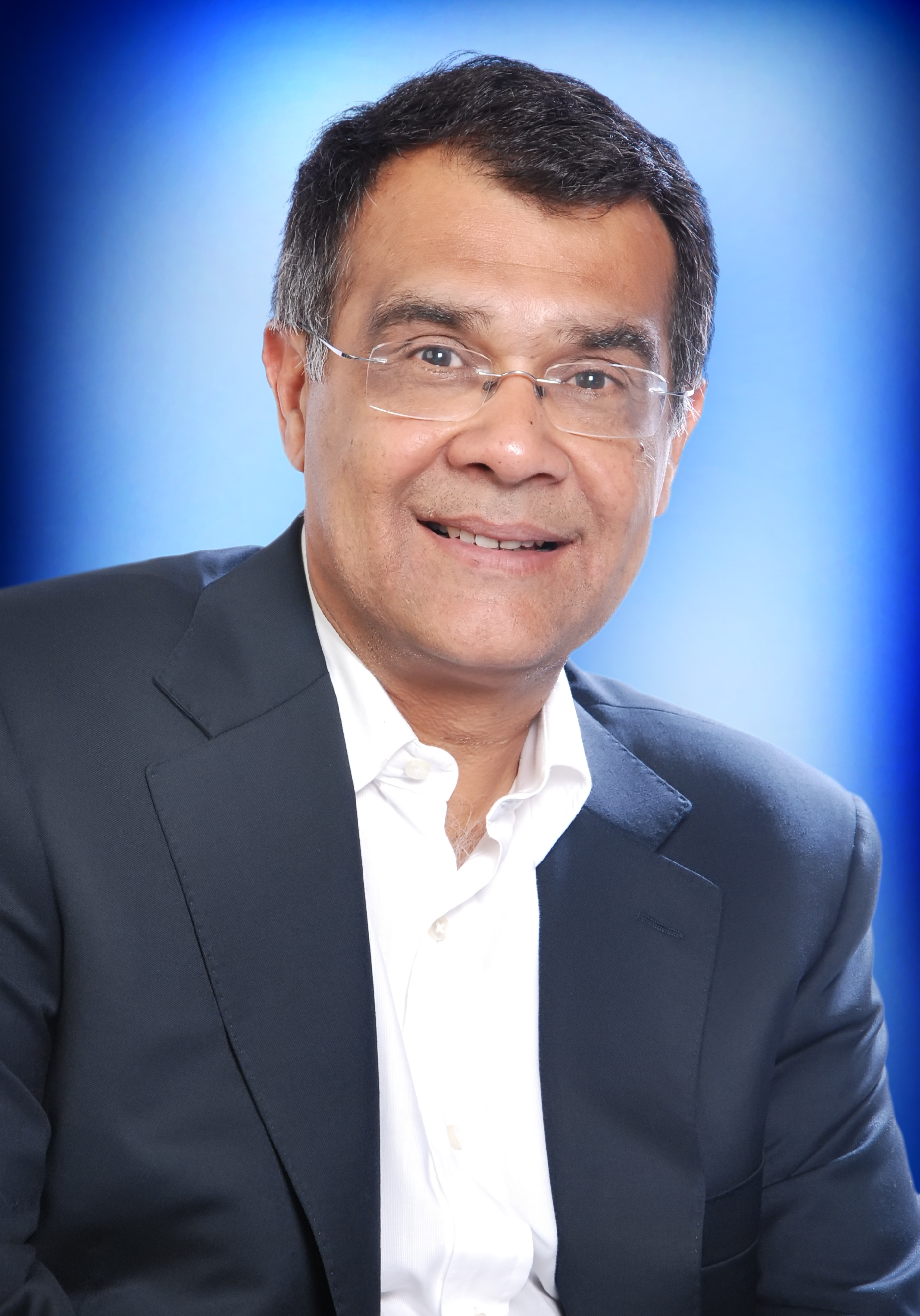 Rajen Mariwala
Managing Director
Eternis Fine Chemicals
Rajendra Mariwala has done his Masters in Chemical Engineering from Cornell University, USA. He is currently the Managing Director of Eternis Fine Chemicals Limited, a leading exporter of specialty chemicals - specifically chemicals for fragrances and personal care products. He brings with him a rich experience of over 30 years in fragrances and 18 years in leading a competitive business in specialty chemicals. He is on the Boards of Marico Limited and Kaya Limited.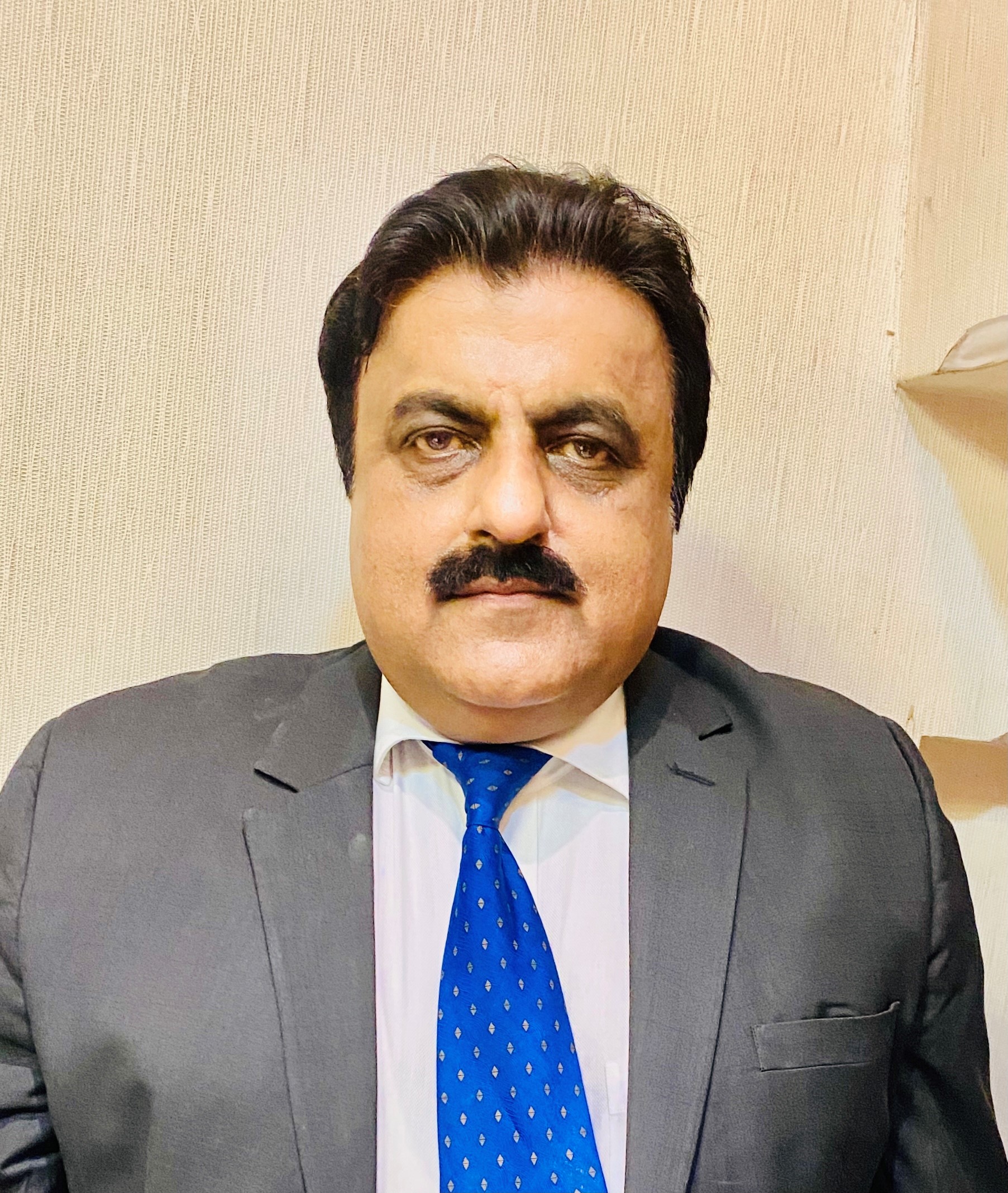 Anjani Prasad
Managing Director- India, Nepal & Sri Lanka
Archroma
Anjani Prasad is a seasoned textile experts with an experience gained over 38 years working in the textile, leather, paper, home care, construction, additive and coating industry. He has worked with companies such as Birla Group, Century Mills and BTRA before joining Archroma as Managing Director- India, Nepal and Sri Lanka.
Prasad has a B.Sc (Tech) and M.Sc (Tech) in Textile Chemistry from the Institute of Chemical Technology in Mumbai, and is a Chartered Colorist. He is serving as Director at Indian Technical Textile Association, a Board member at Dyestuffs Manufacturers Association of India and Indian Specialty Chemical Manufacturers' Association. He is also a member of the Editorial Board of Colourage & Journal of Textile Association.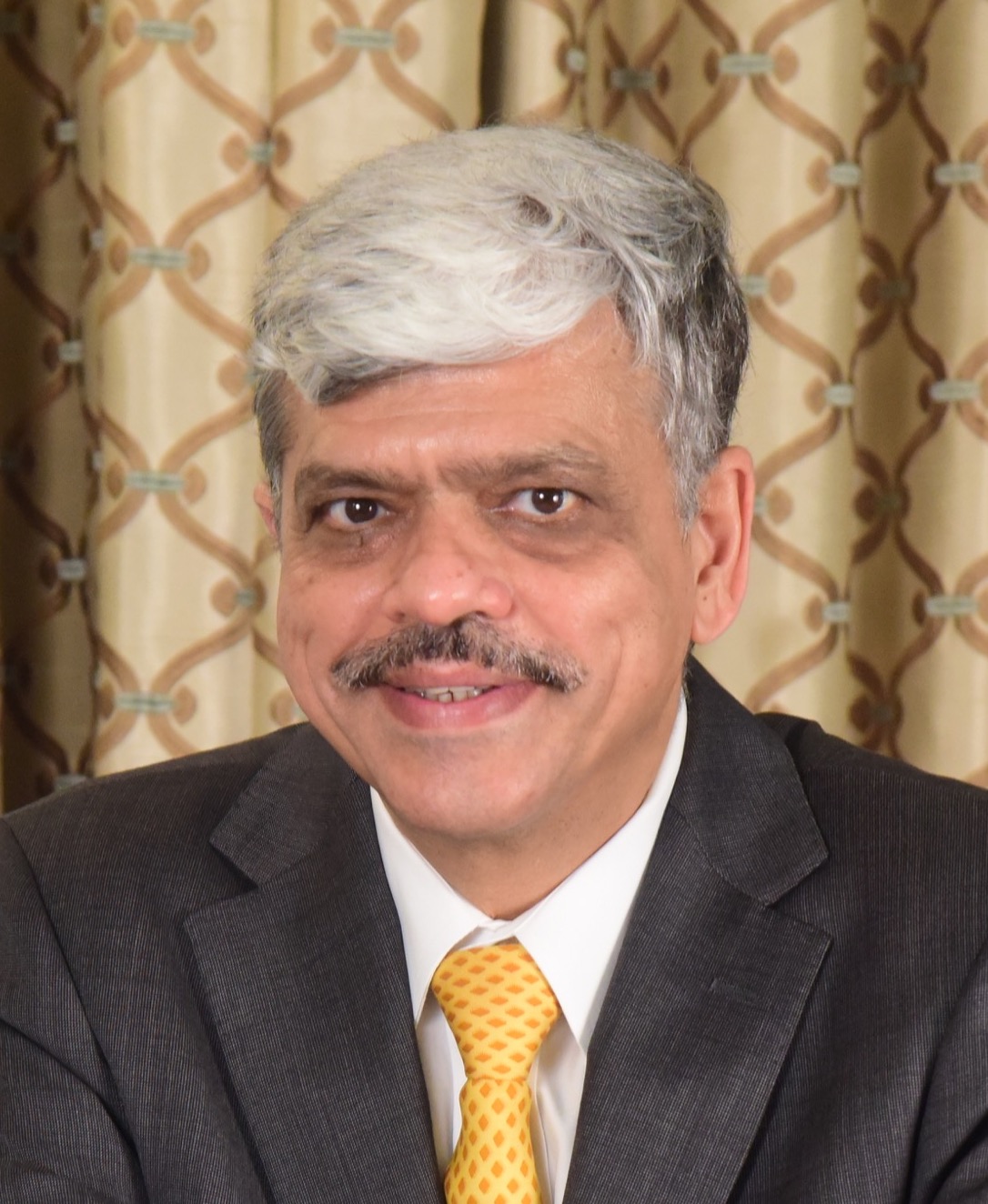 Abhay V. Udeshi
Chairman
Jayant Agro Group
Abhay V. Udeshi aged 61 years is the Chairman of the Jayant Agro Group. He is a B.E. in Chemical Engineering and has over three decades of experience in the Castor Oil Industry. He is the guiding force behind the Group's sustained and profitable growth. He is an eminent speaker at various National as well as International forums.
Udeshi has been the President of the International Castor Oil Association (ICOA), USA. He is also the Vice President of Solvent Extractors Association of India and a Vice Chairman of Chemexcil which is the Export Promotion Council. Within the Jayant Agro Group is Ihsedu Agrochem Private Limited, a subsidiary of the Jayant Agro which is a Joint Venture with Arkema, France and Vithal Castor Polyols Private Limited is an Indo-Japanese-Korean Joint Venture Company. Under his leadership, the Company along with Arkema, BASF and Implementing partner, Solidaridad, has undertaken "Project Pragati" focusing on the Sustainable Castor farming.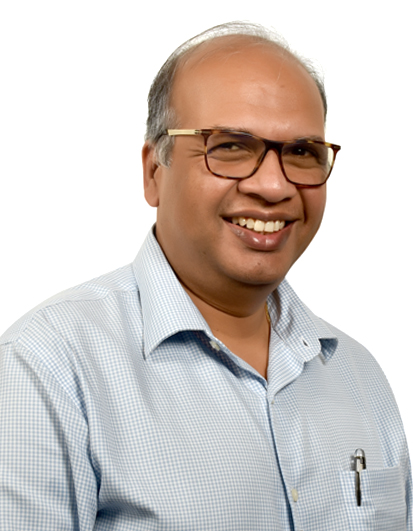 Saiprasad Jadhav
CEO & Ex. Director
Epsilon Carbon Pvt Ltd
Saiprasad Jadhav is an accomplished leader with a track record of working with high-growth chemical companies. He brings a great mix of leadership, inspiration, operational experience, technical breadth, and passion for customer care.
Jadhav is a Chemical Engineer and brings 28 years of experience out of which the initial 13 years were spent as an entrepreneur. Prior to joining Epsilon Carbon, he was associated with Deepak Nitrite Ltd as President – Fine & Speciality Division.
Saiprasad Jadhav has over three decades of leadership experience in setting up and heading businesses in a diverse field of Pharmaceuticals, Agrochemicals, Paper, Personal Care, and other specialty chemical applications. Through the course of his career, he has managed and developed scalable businesses, with a deep understanding of the global market and enterprises' growing needs.
Sai was an entrepreneur & founder of two manufacturing unit for Fluorine based specialty chemicals, Active pharma ingredients (APIs) and pharma formulations. He has also been at leadership positions of several leading specialty chemicals, Agrochemical and Pharma companies like Navin Flourine, Aarti Industries, Arch Pharmalab & Cadila Pharmaceuticals.
He possesses functional expertise in diverse functions like strategic planning, business operations, P&L management, Business Development, M&A and strategic alliances.