2021 will be a game-changer for pharma industry, says experts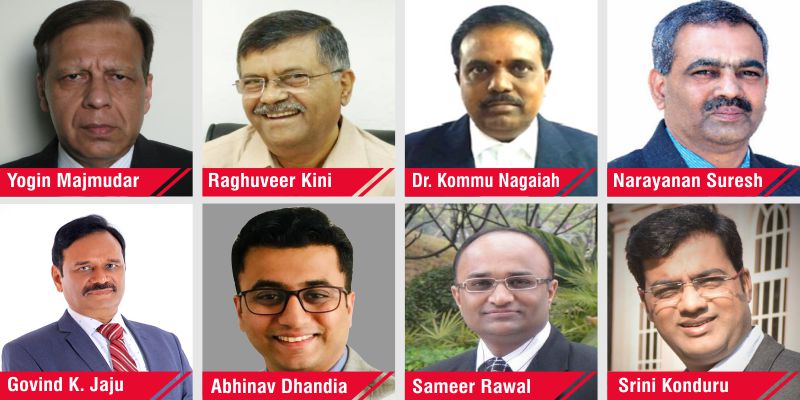 Leading experts from the pharma industry expressed pragmatism over the growth opportunities at an E-conference on 'Indian Pharma Outlook 2021' hosted by Indian Chemical News (ICN). They stressed the need for ramping up domestic manufacturing, R&D, public-private partnerships and realistic incentives.

There is a huge opportunity within formulations, API and intermediates in coming months, says Yogin Majmudar, CMD, Bakul Group who points out the growing chorus on reducing dependency on China.

"India has been long dependent on China for APIs and intermediates but the COVID-19 situation has forced the government and industry to look at finding a way out. There are segments that need immediate attention such as the manufacturing of fermenters in India. With the Production Linked Incentive (PLI) scheme worth Rs. 10,000 crore in the process, we must use the brownfield route to increase the capacity as it will save a lot of time," commented Majmudar.

Calling for the hassle-free operations of manufacturing plants, Majumdar stresses limiting unnecessary bureaucratic red tape. "Most of the time, regulatory inspectors treat industry as criminals and that needs to change. Yet I am optimistic about the recent and upcoming government notification to reduce interference."

The E-conference was moderated by Pravin Prashant, Editor, Indian Chemical News and was well attended by the delegates across the pharma ecosystem. Most of the Indian pharma stakeholders at the E-conference agreed that vaccine diplomacy will build a highly positive image of the Indian industry globally.

As per Raghuveer Kini, Former ED, PHARMEXCIL, India came to the rescue of the entire world to bid adieu to COVID-19.

"We are rightly called the pharmacy of the world. Within a short span of time, we have transformed ourselves as importers from exporters of PPE and diagnostic kits. From US $20.6 billion pharma exports last year, I am anticipating it to touch US $25 billion this year despite the pandemic. The growth of the sector was up to 40% until November 2020 and that is likely to continue," added Kini.

Kini points out the lack of awareness on schemes among pharma companies.

He says, "Many members are not using the existing schemes and not many are aware of the scheme for exporters where the government will reimburse 50% of fees subject to spending 4 crore on registered products."

Confident about India's capabilities, Dr. Kommu Nagaiah, Chief Scientist & Head, CSIR - IICT believes the only way forward is to scale up the operations. Nagaiah raises the issue of formulated tablets getting rejected by US-FDA because of changes in color and the presence of glass.

"India has been serving more than 200 countries. India must focus on self-sufficiency in pharma intermediates by 2023 and pay attention to basic derivatives and solvents. There has to be coordination between academia, institute, and industry," commented Nagaiah.

Nagaiah points out that no significant paper on COVID-19 was published from India. "Life science research needs to be improved and to discover new drugs, the medicinal chemistry, biology, and microbiology need special attention. Emphasis should be given to virology and epidemiology which has come to the fore during the pandemic," added Nagaiah.

Sharing his perspective on biopharma, Narayanan Suresh, Chief Operating Officer, Association of Biotechnology led Enterprises (ABLE) says the pandemic has given it a new lease of life. "The world is looking at the sector as the COVID-19 vaccine is one of the hottest products. If all goes well, the vaccine segment will fetch an additional US $9 billion revenue for biopharma. However, there are few limitations for the industry as it is a conditional approval under emergency authorization. The vaccination of the targeted population is also going on a slow pace due to many factors. Yet despite that, we are highly optimistic."

As per Govind K Jaju, Partner, Suingora Consulting, pharma is one of the industries that has come off well despite pandemic. "As there is going to be 45 billion worth of drugs expires, the rising demand for drugs will continue. Price erosion in the US will improve and the digital marketing and other initiatives will boost the industry," he predicts.

Jaju says tension on border and COVID-19 have made the government realize the importance of domestic industry and thus they have come up with a PLI scheme. "The API parks will help in manufacturing the low-cost bulk drugs, derivatives, APIs. The government has agreed to the removal of hassles in exports and investment reduction. It is heartening to see that the first 5 projects have been approved at Rs. 3,700 crore."

Highlighting the Canadian PM's call to Prime Minister, Narendra Modi, Abhinav Dhandia, CEO, Sphaera Pharma says it shows India's vaccine prowess and growing global power. "We probably rank at 3rd place in terms of volume but 13 in value. That's where our opportunity lies. It will help us in pushing up the value chain."

Presenting a contrarian view, Dhandia says that India doesn't need to necessarily compete with China. "It is well established that we are dependent on China and we need import substitution. But are we thinking of matching China or moving up the value chain like the US where 80% of drugs come from the academia-industry partnerships. We may not ape it but can we surely come up with a new strategy unique to the needs of the Indian subcontinent. Rather than just looking at incentives, companies like us can play a role in translational research. The government can provide encouragement to Pre IND domain, commercial incentives, remove barriers to entry and ensure the protection of intellectual property."

Terming pharma a sunshine industry, Sameer Rawal, Founder Director, Magnizent Pharma-Chemn says the manufacturers have options to put up collaborative efforts with institutes. "While in China an entire chain of ecosystems works in tandem at a single geographic location, in India, the interface and linkages between various stakeholders are missing. The huge number of research institutes can pave way for many collaboration opportunities. Let's manufacture as much as we can and compete with the world."

Pointing towards the 5-year high NIFTY pharma index, Srini Konduru, VP – Consulting & Business Development, BioQuest Solutions expresses his confidence about game-changing solutions in 2021. "Government's focus on wellness and health, increased funding, the intersection of R&D goals, and the country's emerging vaccine leadership provide much hope," he opines.

Talking about how the penetration of mobile and internet has led to increased healthcare access in rural India, Konduru says increased health consciousness during COVID-19 has accelerated the demand of OTC drugs. "This is going to be the biggest driver that will push pharma companies to rejig their portfolio. Pandemic has led to a tectonic shift in the industry and pharma will find great opportunities in biologics that in turn will lead to a lot of PPP efforts. Banks are coming forward for providing EMIs to medical treatments. The year 2021 will also broaden the access to digital footprints in terms of remote patient monitoring."