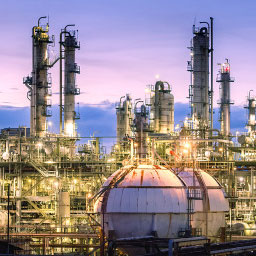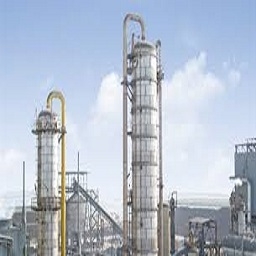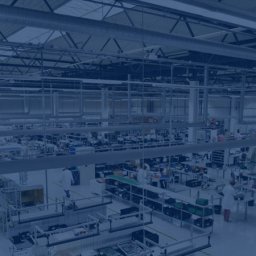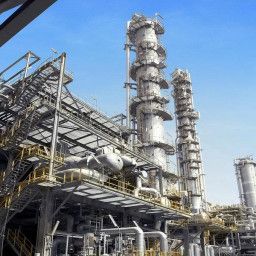 Introduction
Inspiring the journey towards achieving growth, self-reliance and the vision to develop a trillion dollar Chemical and Petrochemical industry in India in less than two decades, Indian Chemical News, the most credible digital media platform for Chemicals, Petrochemicals and allied sectors, brings the 3rd edition of what is now 'the most sought-after calendar event of the year,' for the industry: The NextGen Chemicals & Petrochemicals Summit 2023. The theme of this year's summit is "Innovation, Self-reliance & Sustainability." The event is scheduled on July 13-14 2023 at Novotel Mumbai International Airport, Mumbai.
A pioneering initiative for the industry, the event will provide knowledge exchange platform for industry stakeholders, experts and thought leaders to share insights, stories and mantras for successes in order to prepare the industry with mandate and mindset of 'Yes We Can!'
The Summit will be an ultimate learning experience of industry's best practices, bright and unrivalled ideas, high octane motivation, vigorous resolve, and so much more.
The forthcoming event will be an industry driven deliberation that will endeavor to bring out the most meaningful and business enabling dialogue and help develop a comprehensive review of the country's Chemicals & Petrochemicals market.
The two-day summit will cover various panel discussions, presentations, white papers, case studies and an expo to provide a focused and comprehensive scenario of the industry.
The Summit will feature initiatives, innovations, digitalization, R&D and technological advancement in the field of Chemicals, Petrochemicals, and Energy segments. It will also provide opportunities for the delegates to exchange ideas, network and establish business or research relations and find potential partners for future collaboration

Industry Overview
The global Chemicals & Petrochemicals market is projected to grow from US $4.6 trillion in 2021 to US $6 trillion by 2028 whereas India's chemicals industry, currently valued at US $220 billion, has the potential to grow to US $304 billion by 2025 and reach US $1 trillion by 2040. The Indian chemicals and petrochemicals industry has to play a key role if India needs to achieve its ambitious US $5 trillion economy goal by 2025 and US $10 trillion goal by 2030.

In order to achieve the US $304 billion goal by 2025, the Indian chemical industry needs to tap attractive business opportunities in all segments of chemicals and petrochemicals in a big way. The chemicals and petrochemicals sector would require an investment of US $100 billion in the next ten years, skilled and competent manpower, proactive policies, strong regulatory framework and trade agreements, incentives, and sustainable growth to propel India into the league of preferred manufacturing destinations globally. Sustainable growth requires an integrated and 360-degree approach and it includes both environmental concerns and economic development.

The chemicals and petrochemicals industry plays a vital role in tackling major societal challenges such as climate change, global food supply shortages, and how we deal with plastic waste. Decarbonising the chemicals and petrochemicals industry and upping its sustainability quotient is one massive challenge ahead as the industry marches towards the promise of net-zero carbon footprint.

Sustainable growth would require a comprehensive approach in order to address both environmental concerns as well as industrial and economic growth and development. Carbon neutrality, green and alternative energy sources like hydrogen, bio-based energy, EVs, circular economy are new buzzwords. Incremental adoption of technology and digitalization will play a significant role in reducing pollution and enhancing the implementation of global best sustainable practices.
India Chemical Industry: Transforming Potential into Reality
Net Zero and Decarbonisation Preparedness
Digitalization: Driving Cost Optimisation & Operational Excellence
Petrochemicals @2047: Towards A Self Reliant India
Shift Towards Hydrogen Economy
Health, Safety, and Environment: The Missing Link
Battery: The Big Opportunity
R&D, Green Chemistry and Sustainability Goals
Policy & Regulatory - Preparing for the Future
Oil to Chemicals (O2C): Future of Refineries
Chlor-Alkali: Making a Path for Success
NextGen Leaders: The New Face of Manufacturing
New Age Distribution: Challenges and Opportunities
Bio-based Solutions for Energy Transition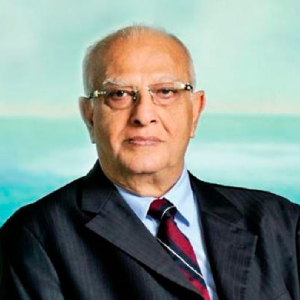 Rajju Shroff
Chairman
UPL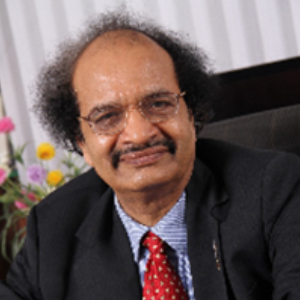 Prof. G. D. Yadav
Emeritus Professor of Eminence
Institute of Chemical Technology Mumbai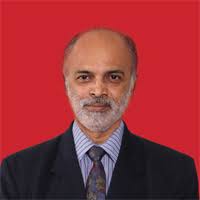 Prof. Aniruddha B. Pandit
Vice Chancellor
Institute of Chemical Technology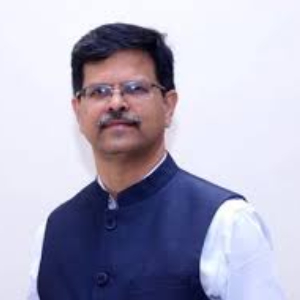 Susanta Kumar Purohit
Joint Secretary - DCPC
Govt of India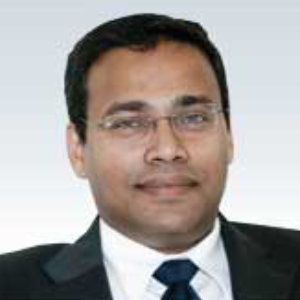 R. Mukundan
MD & CEO
Tata Chemicals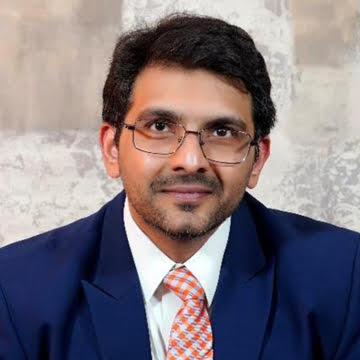 Maulik Mehta
CEO
Deepak Group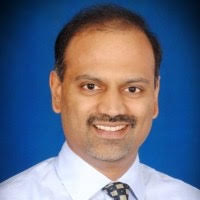 Radhesh R. Welling
Managing Director
Navine Fluorine International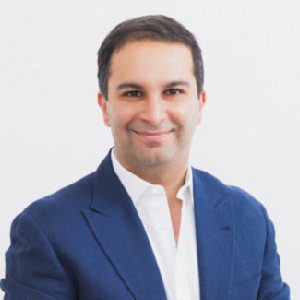 Vikram Handa
Managing Director
Epsilon Carbon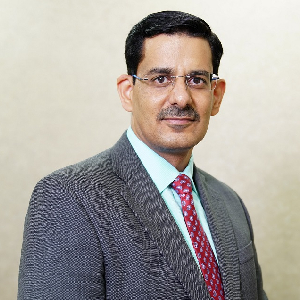 Rahul Tikoo
Managing Director – South Asia
Huntsman Corporation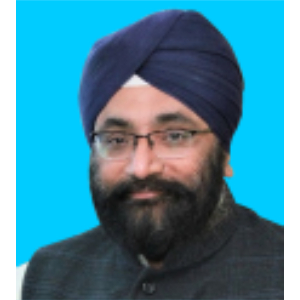 A. S. SAHNEY
Executive Director (Petrochemicals)
Indian Oil Corporation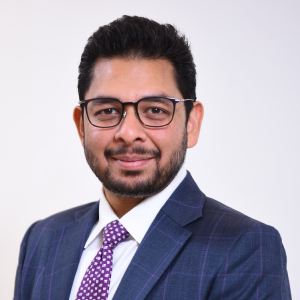 Aditya Shriram
Dy. Managing Director
DCM Shriram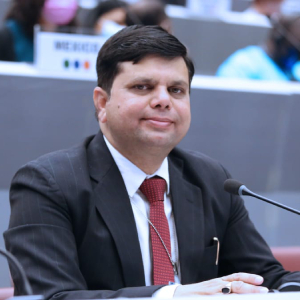 Dr. Vishal Choudhary
Dy Industrial Advisor, DCPC
Ministry of Chemicals & Fertilizers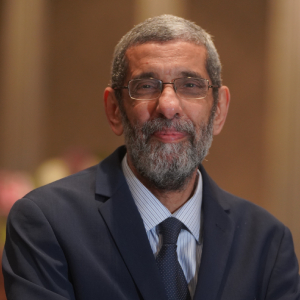 Zarir Langrana
ED & President - Global Chemicals Business
Tata Chemicals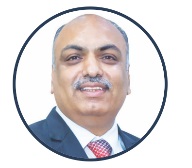 Sunil Chari
MD & Co-Founder
Rossari Biotech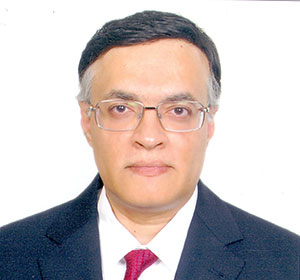 Dr. Pratap Nair
Founder, President & CEO
INGENERO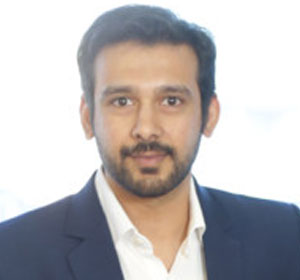 Meghav Mehta
Director
Deepak Phenolics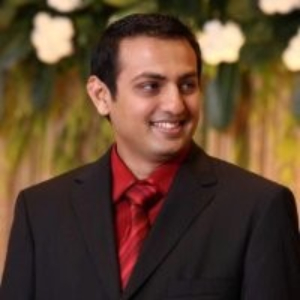 Kaushal Soparkar
Managing Director
Meghmani Finechem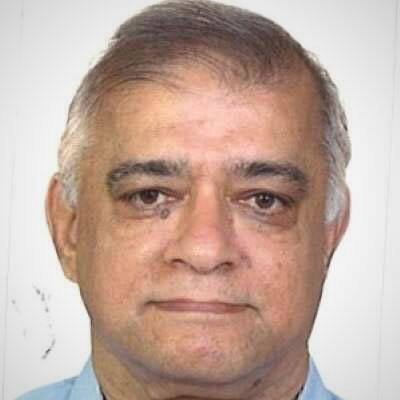 Dr. Partha P. Maitra
President - Strategy & Initiatives
Reliance Industries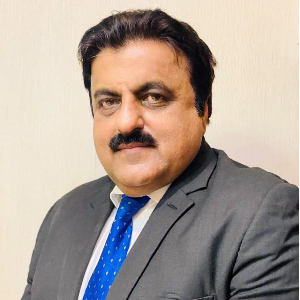 Anjani Prasad
Managing Director & Vice President South Asia Textile Effects
Archroma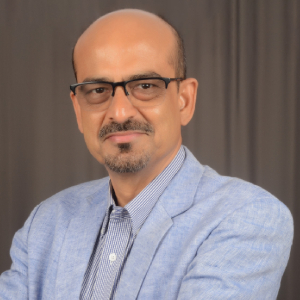 Alok Sharman
Regional Director – South Asia and MD – India
Brenntag Ingredients India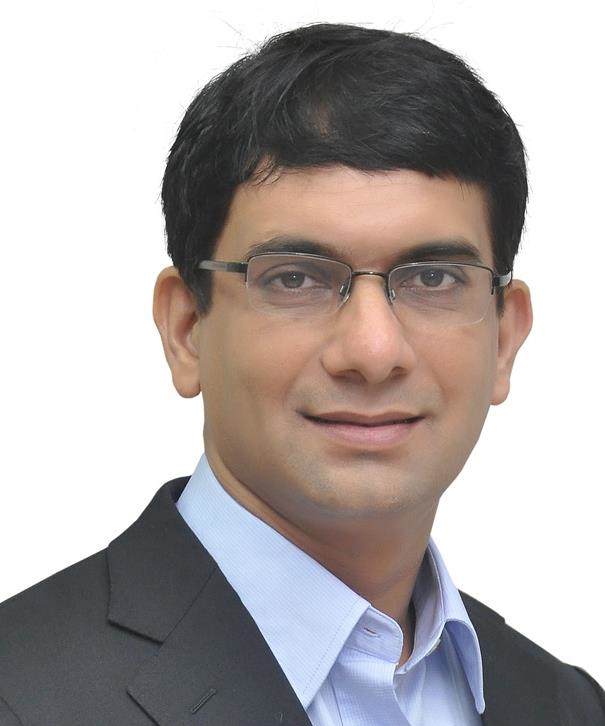 Rupark Sarswat
CEO
India Glycols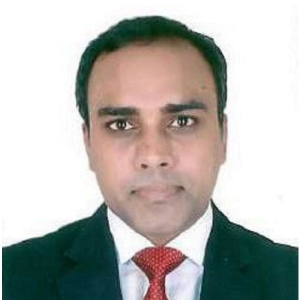 Ankur Singh
VP & Head Strategy, Chemicals Business
DCM Shriram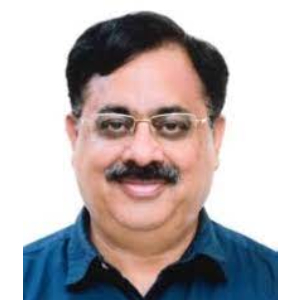 Alok Sharma
Executive Director
Centre for High Technology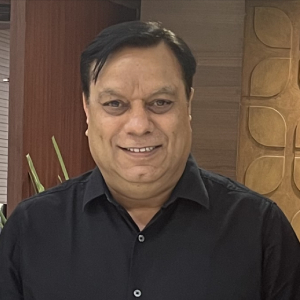 Manish Grover
Executive Director (Strategic IS & IS)
IOCL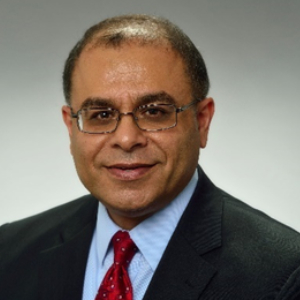 Dr. Pavneet S Mumick
Global Vice President, Technology & Innovation
Huntsman Corporation
Varun Singh Poonia
Dy Industrial Advisor, DCPC
Ministry of Chemicals & Fertilizers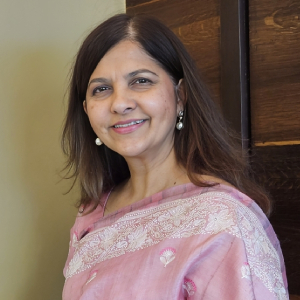 Priyamvada Bhumkar
Managing Director
Soujanya Color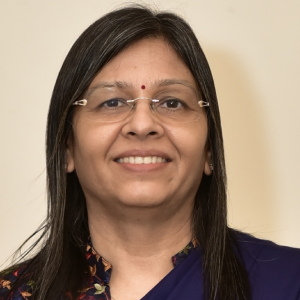 Dr. Sangeeta Srivastava
Executive Director
Godavari Biorefineries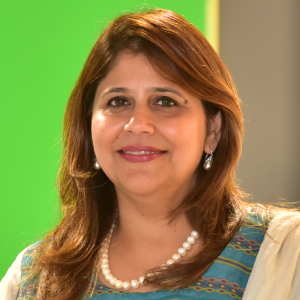 Sunita Sule
Director – Country Development & Government Relations
BASF India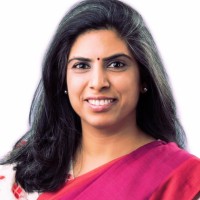 Dr. Preeti Jain
Global Director - Policy, Chemicals & Carbon Solutions
LanzaTech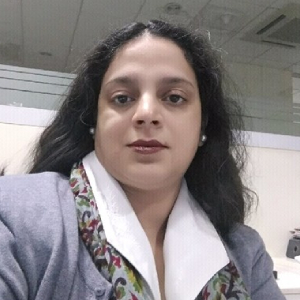 Dr. Ashvini Shete
Senior Scientist
Praj Matrix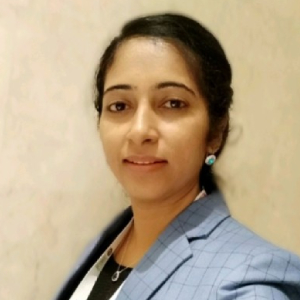 Geetali Thakur
EHS Regional Director
Givaudan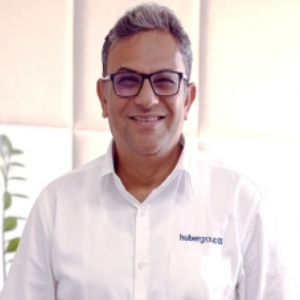 Suresh Kalra
MD – India & President Asia
Hubergroup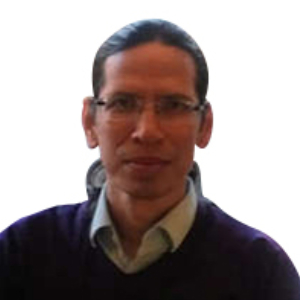 DMR Panda
General Manager – Hydrogen
NTPC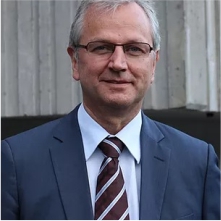 Sturle Harald Pedersen
Chairman
Greenstat Hydrogen India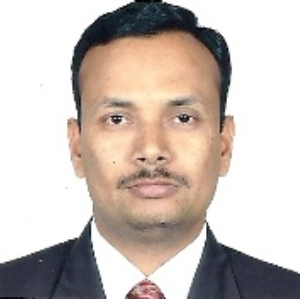 Dr. Sanjay P. Kamble
Senior Principal Scientist
CSIR-NCL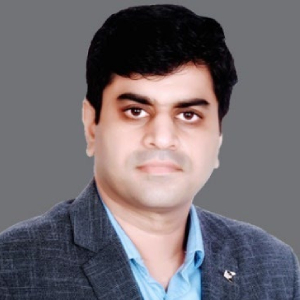 Vishal Jawale
Managing Director
DKSH India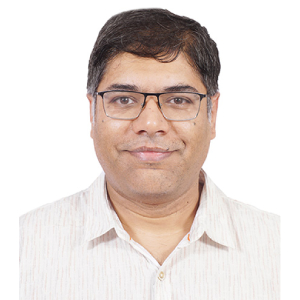 Hiten Mehta
Head R&D - Chlor-Alkali
Aditya Birla Chemicals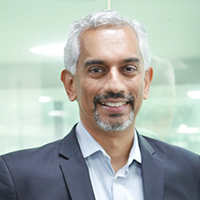 Mukund Vasudevan
Managing Director
Moglix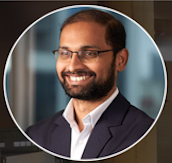 Sudeep Maheshwari
Partner
Kearney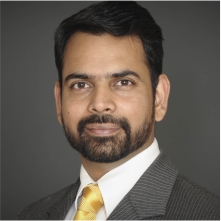 Amrit Singh Deo
Senior Managing Director
FTI Consulting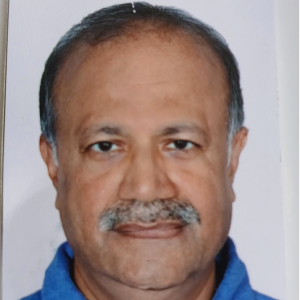 Nilay Vyas
Global Head – Safety & Health
UPL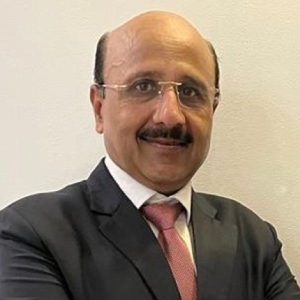 K K Sharma
Whole Time Director – EHS
DCM Shriram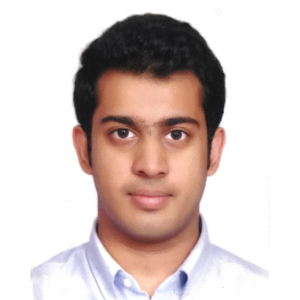 Kiriti Varma
Co-Founder & COO
Altmin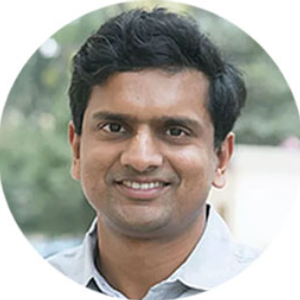 Arun Singhal
CEO & Founder
Source.One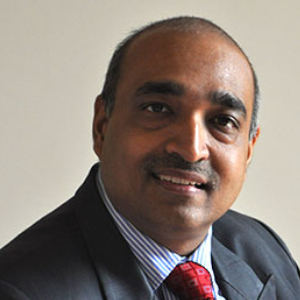 Deepak Rastogi
President – Strategy & Transformation
DFPCL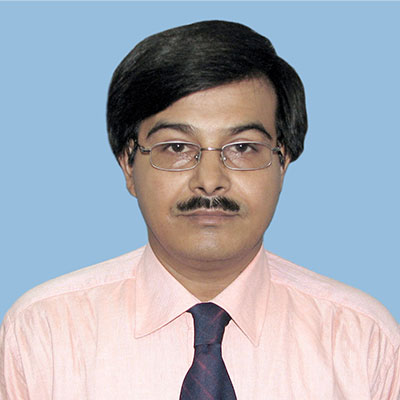 Partha Sur
General Manager – Technology
Haldia Petrochemicals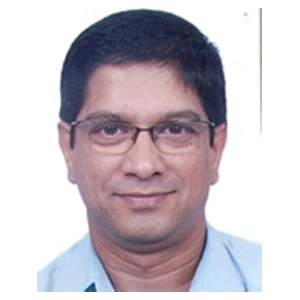 Dr. Mayukh G. Warawdekar
Vice President
Fine Organic industries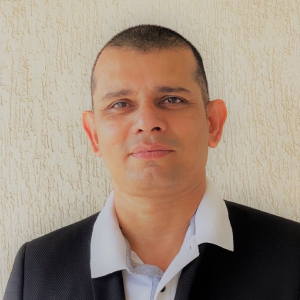 Amish Kamat
Regional HSE Manager (APAC) - Safety & IH
Bayer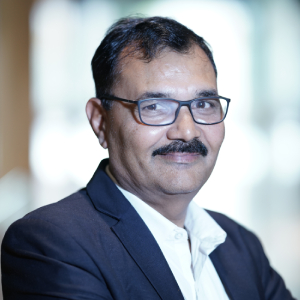 Alok Chandra
Chief – HSE
Tata Chemicals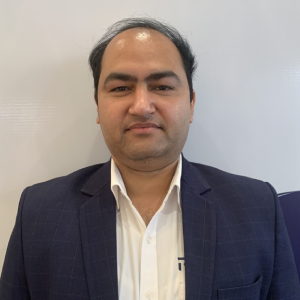 Prashant Mishra
National Sales Manager
Premier Tech Systems & Automation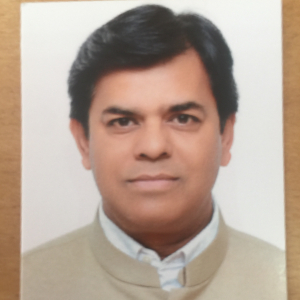 Abinash Verma
Promoter
Eastern India Biofuels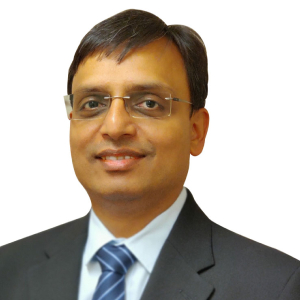 Raj Shroff
Founder
Aarayaa Advisory Services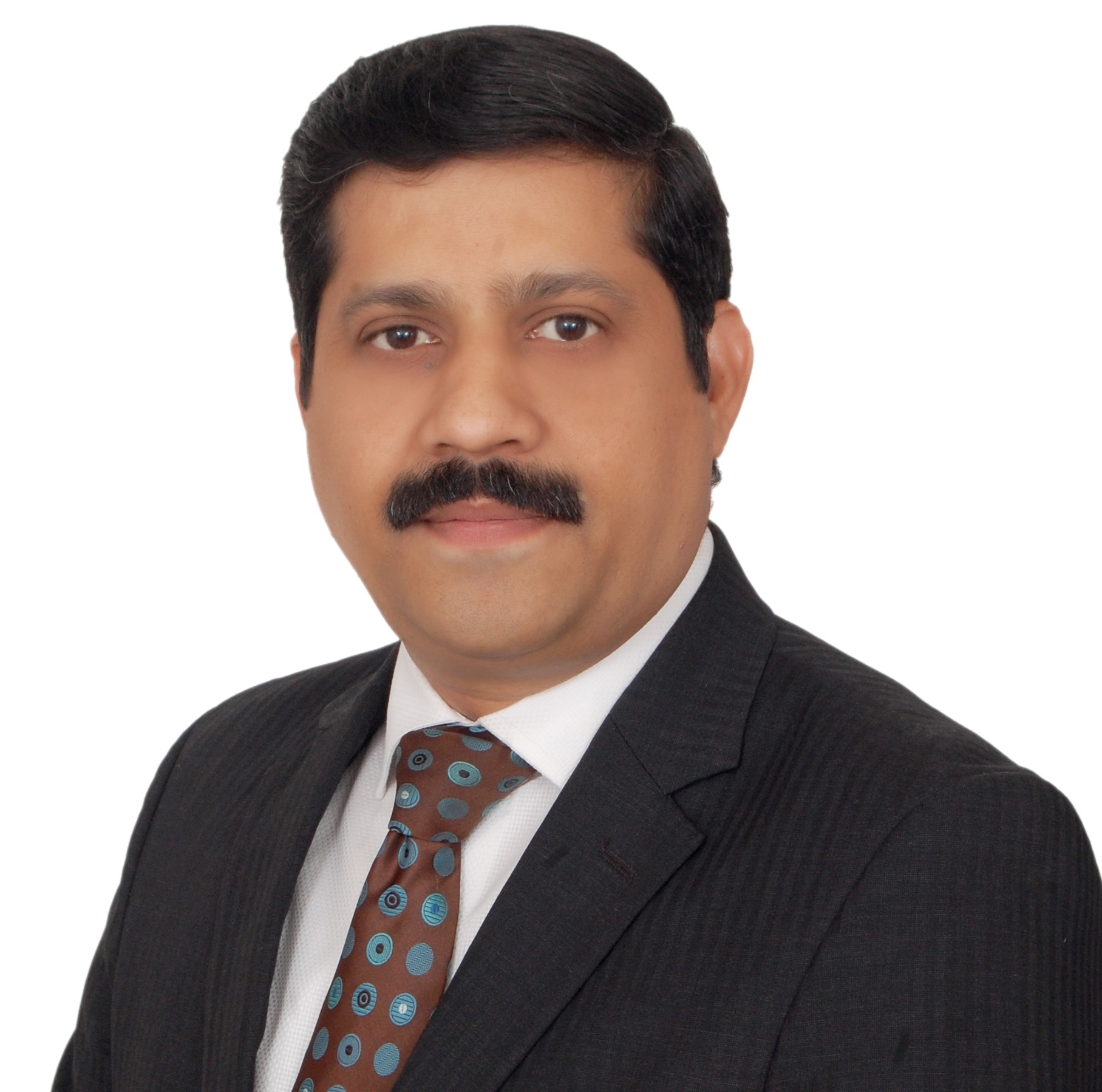 Manish Panchal
Executive Director
Equirus Capital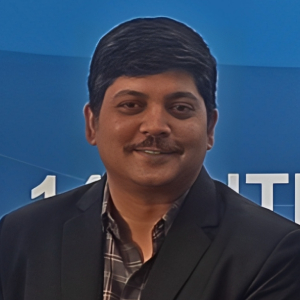 Ritwik Kavathekar
Industry Process Consultant
Dassault Systèmes, BIOVIA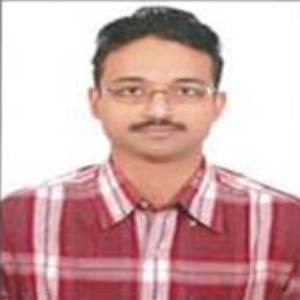 Pramod Kumar
General Manager – R&D
HPCL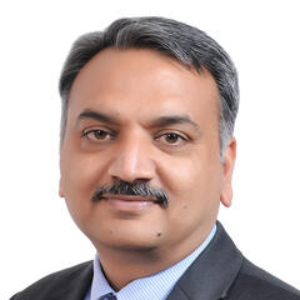 Tanuj Mittal
Senior Director – Customer Process Experience
Dassault Systèmes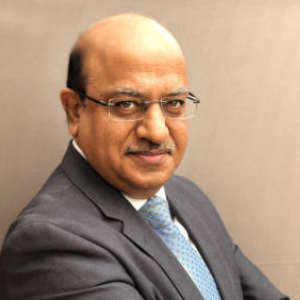 Raju Kapoor
Director - Public & Industry Affairs
FMC India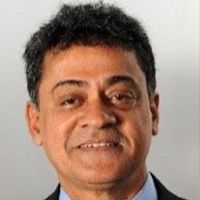 Captain Ram Iyer
India Representative
Haropa Port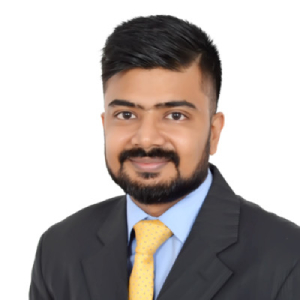 Amit Kumar
Sr. Director of Marketing
Netradyne Technology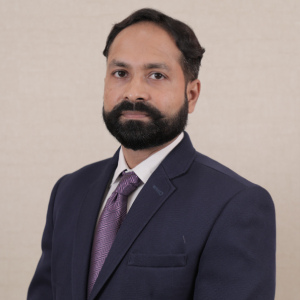 Rohit Nagraj
Senior Vice President
Centrum Broking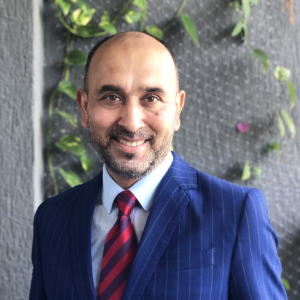 Rajnish Khandelwal
President
J. M. Baxi & Co.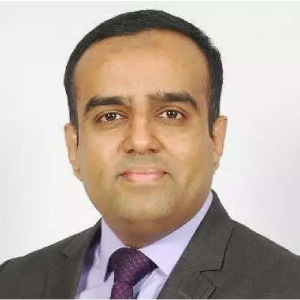 Vish Iyer
Global Chief Commercial Officer
Jakson Green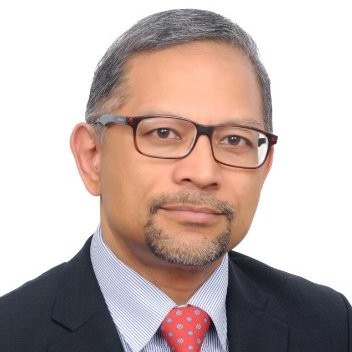 B K Sethuram
Managing Director - India and General Manager - CE Next Polymers
Celanese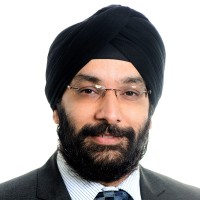 Daljit Singh Kohli
India Representative
Port of Antwerp - Bruges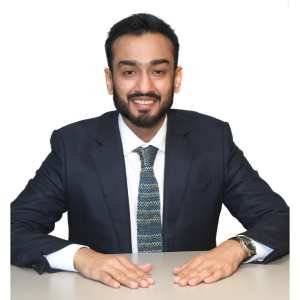 Harshvardhan Goenka
Executive Director
Laxmi Organic Industries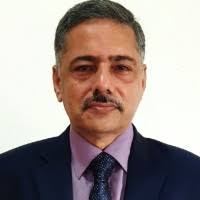 Dr. Alok Khullar
Vice President - R&D
Hindusthan Speciality Chemicals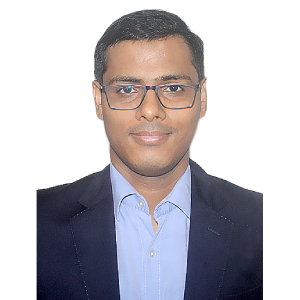 Darshit Jaju
Head – Battery & Renewable Energy
Hindalco Industries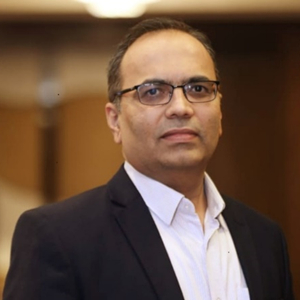 Sanjeev T Kulkarni
Engineering Manager-IMEA, Energy Industries
ABB India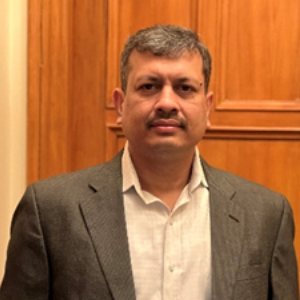 Jitendra Goyal
Associate Vice President
Toyota Kirloskar Motor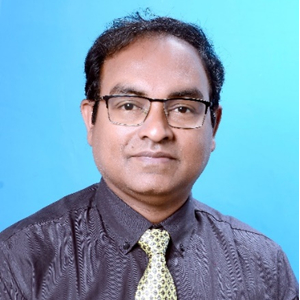 Chiranjeevi Thota
Deputy General Manager
BPCL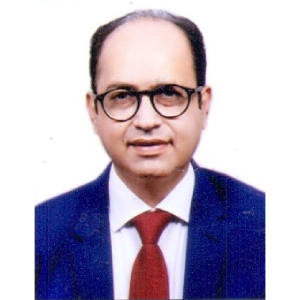 Rajive Shah
Managing Director
Sauradip Chemical Industries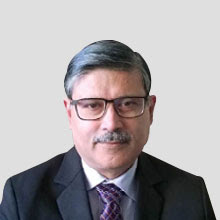 Ritwik Rath
Executive Director (I/c) - ERP
HPCL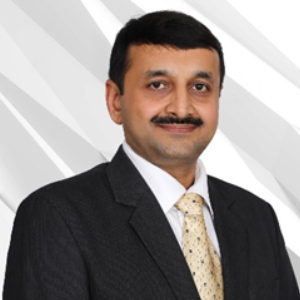 Sujeet Gohil
Vice President, Sales -Process Automation, Energy Industries
ABB India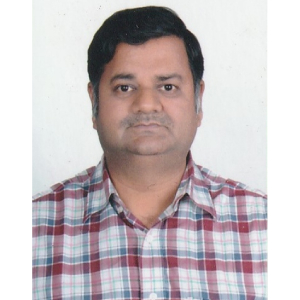 Vivek Mohile
Technical Director, Automation & AI
Rieco Industries
Prabhunath Gupta
EVP- Business Development
GPS Renewables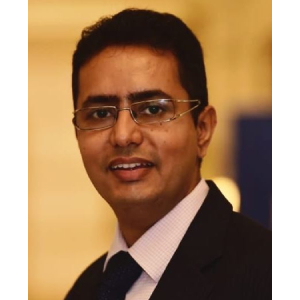 Nitin Sharma
CEO & General Manager
Clariant IGL Specialty Chemicals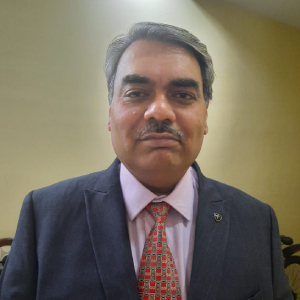 Chandrashekhar Chincholkar
Director - Corporate Advisory
CES India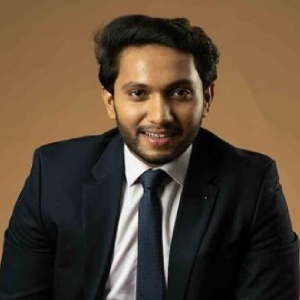 Prasad Ghawate
CEO
Rajganga Biorefineries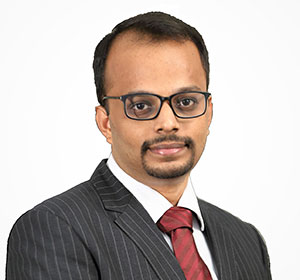 Viswanathan Rajendran
Partner
Kearney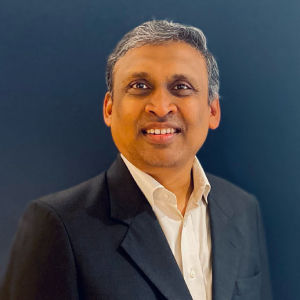 Deepak Keni
EVP – Digital, Strategy and Transformation
DFPCL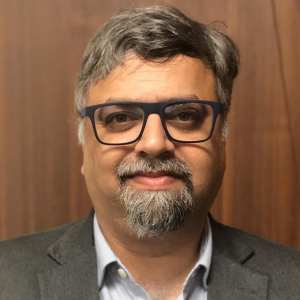 Ashish Kulkarni
Partner & Associate Director
Boston Consulting Group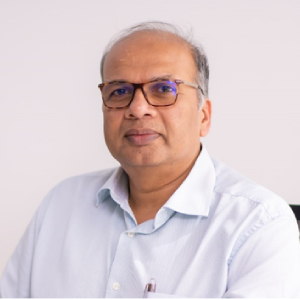 Saiprasad Mahadeo Jadhav
Group CEO
Epsilon Carbon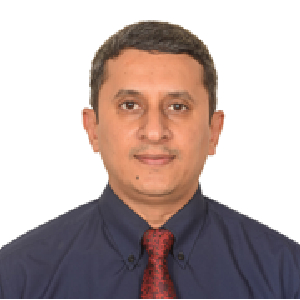 Sachin Kulkarni
Head of Digital Enterprise for Process Industries
Siemens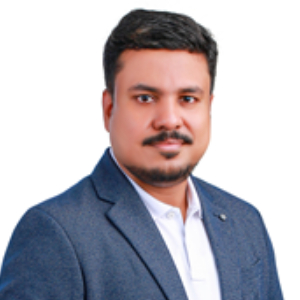 Sourav Ghosh
Head of Business Development – Chemical & Pharmaceuticals
Siemens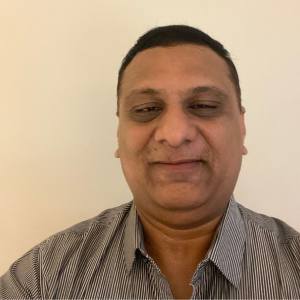 Pickin Jain
Vice President – Business Development
Neogen Chemicals
Sheikh Faraz Osmany
DGM (Strategic Information Systems)
IOCL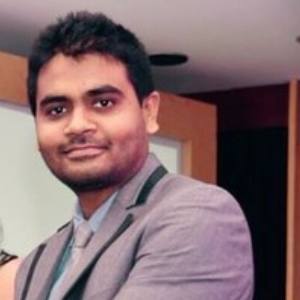 Virender Kumar
Group Marketing Head
Arete Group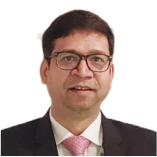 Pravin Prashant
Executive Editor
Indian Chemical News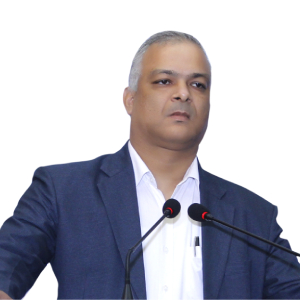 Yogesh Joshi
Director
Indian Chemical News

Clean and Green Chemicals
Dyes, Dye Stuffs, Dye Intermediates and Pigments
A well curated agenda focusing on opportunities, challenges and global trends

A platform providing great networking opportunities with industry experts and solution providers

Branding Opportunities throughout the platform

Gain insights from who's who of chemical and petrochemical industry
Explore innovative products & solutions from the top industry players

Develop new & strengthen existing relations with business partners and suppliers

Network with key decision makers from one roof
Who Should Attend
Policy Makers/Decision Makers

CMDs/CEOs/MDs

Academia

IT & Technology Managers

Plant Managers & Operators
Automation Heads

Industrial Automation Managers

EPC solution providers

Quality Heads & Professionals

Sales & Marketing Head
Production Head

Senior Executives

Industry Associations & Think Tank Group

Experts/Consultants/ Thought Leaders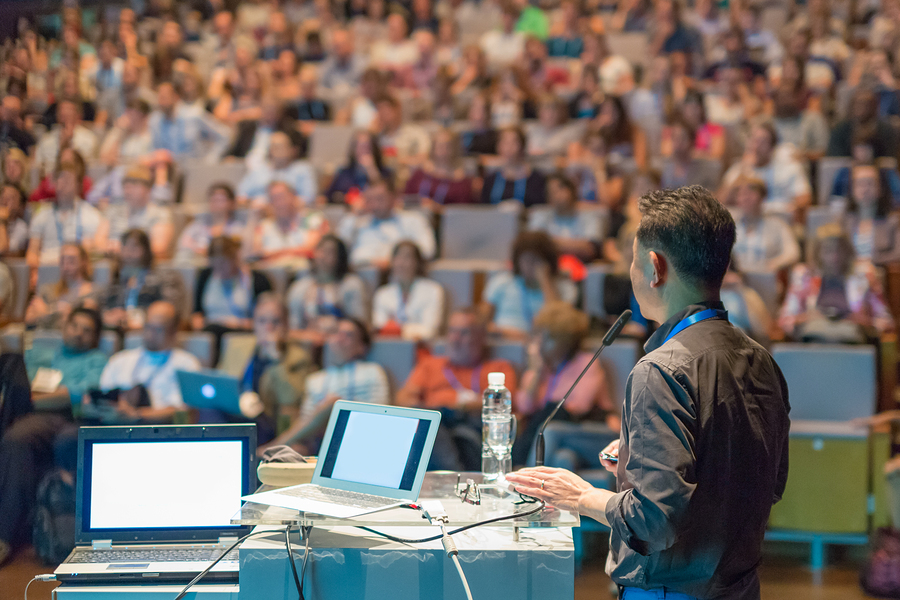 CONFERENCE
SPEAKERS
The profile of the speaker faculty is always critical to engage qualitative and quantitative delegate participation. As such, we take utmost care to address pressing issues and design a sharp conference module that would capture attention of knowledgeable, experienced and well informed industry experts.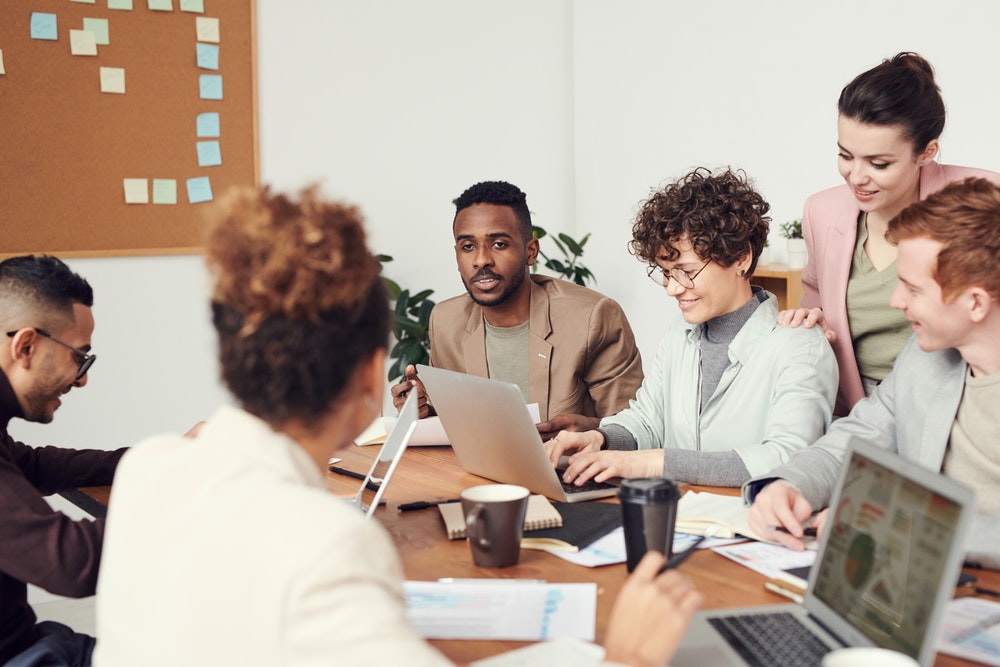 AUDIENCE
PROMOTION
With the combination of ICN editorial cum research based approach and excellent connect with senior level industry stakeholder, we are poised to further expand our reach with the combination NextGen Chemical & Petrochemical Summit 2023. The upcoming summit will be driven by a unique audience pre-qualification process and shall be promoted extensively both via offline and digital outreach platforms.
Indian Chemical News is an important online resource for news, views, analysis, trends,technology updates and interviews with prominent leaders in the Chemicals, Petrochemicals, and Energy sector. Our aim is to provide independent,uthoritative, and interactive Chemicals, Petrochemicals, and Energy information, enabling our readers to make better-informed business and planning decisions. Our mission is to be India's most credible information portal for the Chemicals, Petrochemicals, and Energy industries. The online news portal has been actively covering the Chemicals and Petrochemicals sector since 2008.
For more information, please visit www.indianchemicalnews.com
For Speaker Nominations:
For Branding & Sponsorships:
For Delegate Registrations: