Industry expectations from Union Budget 2023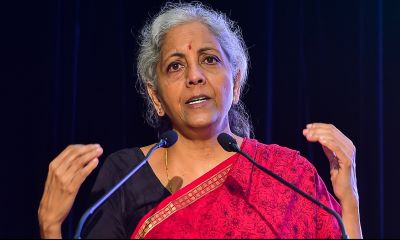 Indian chemical industry across all sectors have opined their views with respect to Budget 2023 and majority feel that the duty structures and GST needs to be ironed out along with the introduction of PLI scheme for the chemical sector.
Speaking on Pre-Budget expectations 2023, Ravi Annavarapu, President, FMC India said, "2022 was a challenging year for agriculture and food industry globally with factors such as climate change, supply chain, inflation, and geopolitical issues disrupting every economy and triggering a possible global slowdown, apart from food crisis. This year's budget outlay must be directed towards not only cushioning, but also adding resilience to Indian agriculture. As India is likely to become the most populous country this year, and has ambitions to be a major food supplier to the world, the need of the hour is to ensure higher productivity with minimal environmental impact. The investment made in agricultural Research & Development (R&D) pays back many times over in the form of increased production or mitigated losses, as well as higher incomes for farmers. The private sector players are dedicating a significant share of resources and investment in research, promoting sustainable agricultural practices in rural India, and must be incentivized or allowed tax exemptions based on the impact created by their initiatives."
"In the upcoming Union Budget. It will also be critical to focus on creating an enabling ecosystem, with a faster registration process to introduce newer technologies and molecules for better productivity. This will be vital for an inspiring India," commented Annavarapu.
"The introduction of drones in farming has been a great step in this direction. Further, defining clear guidelines to facilitate the introduction of biologicals and microbial pesticide formulations will support integrated pest management & organic farming in the country. Additionally, the rationalizing GST on agrochemicals to be at par with other agri-inputs will reduce cost pressures on the farmer. There are already a host of agri-tech companies determined to serve the farming community, especially small holder farmers. Policies that enable hassle-free introduction of new global technologies, practices and molecules, while improving the ease of doing business will yield more efficient and sustainable farming practices in India. The availability of support and speedy access to new-age technologies to farmers will be a gamechanger in fulfilling India's aspirations of being a global food supplier, while boosting farmer incomes," added Annavarapu.
Commenting on Budget 2023, Rahul Tikoo, Managing Director – India Sub-continent & Polyurethanes South Asia Business, Huntsman said, "With increasing focus from the government to increase the capacity of manufacturing chemicals and petrochemicals, we are confident that the Finance Minister will come out with a budget that will provide a big boost to the sector. The government's proposal to reduce customs duties on certain key chemicals in last year's union budget was a huge relief and will aid in expanding the chemical industry's scope and integrating it into the circular economy. Consumer spending patterns influenced by Covid and global supply chain disruptions have created significant opportunities, compelling specialty chemical companies to re-evaluate their manufacturing footprints to participate in this growth."
"We are observing substantial investments in the feedstock ecosystem, and India is being considered as an alternative location for sourcing chemicals. A new PLI is currently being developed for the chemical industry, which will be of great benefit to the entire chemical value chain and help reduce reliance on imports," added Tikoo.
Priyavrata Mafatlal, Vice Chairman, Arvind Mafatlal Group said, "With the impetus on Aatmanirbhar Bharat and the chemical industry stepping up to this clarion call, the upcoming budget is a good opportunity to iron out inverted duty structures that hinder the competitiveness of the Indian chemical industry."
Talking about duty structure, S. K. Chaudhary, Founder & Director, Safex Group said, "There is 7.5 percent custom duty on Intermediates/raw materials and 10 percent on Active Ingredients. Customs duty on Intermediates/raw materials should be decreased or customs duty on ready to use Active Ingredients or Formulations should be increased. There should a duty gap between the two as it will help the Indian industry. From the farmers' angle, I would request the government to decrease the GST percentage from 18 to 12 percent."
Expressing his views on Budget 2023, Mihir V. Shah, Executive Director, Vipul Organics Limited said, "The Budget will be a growth oriented budget since the focus of the government has been on it for some time now. We hope that the industry benefits from the policies laid out in the budget. The chemicals industry in India that contributes around 10% to the GDP needs to be given prominence in the budget. The Indian manufacturers have been asking for stringent anti-dumping duty protocols to ensure that the industry continues to be a growth driver in the India story.
"Production Linked Incentives (PLI) that are available to several industries should also be made available to the chemical Industry in this Budget. This should be applicable to existing as well as greenfield projects. To achieve economies of scale in chemical production to compete with the global manufacturers, the government should, in this budget, earmark grants for providing infrastructure such as land banks, common effluent treatment plants, etc. Only then can the industry focus on innovation and technology and not worry about cutting corners to meet global demand and global prices," added Shah.
Talking about Budget 2023, Sanjiv Kanwar, Managing Director, Yara South Asia said, "At Yara, we are hoping for a push toward simplifying regulations for introduction of innovative crop nutrition products, particularly micronutrients and speciality fertilisers. Nutrition will be critical to food security in India, given that we may take the title of the most populous country in the world this year. Therefore, we firmly believe that introducing the 'Plant Nutrition Management Bill' is necessary and ought to be a top priority for 2023."
"Soil fertility and micronutrients will be critical to meet the quality requirements for the food being produced in the country. Hence, bringing parity between the taxation on bulk fertilizers and micronutrients will help farmers take advantage of these products to not only improve quantity, but also quality of produce. In fact, measures like direct benefit transfers of subsidy amounts into farmers' bank accounts, will empower them to make a choice of products and services to be used to improve overall productivity for the farm sector. This step will also give wings to the export aspirations of the country," added Kanwar.
Commenting on Budget 2023 expectations Sajiv Nath, MD, Yokogawa India said, "I strongly recommend a determined action plan towards decarbonisation as it would position India as a global energy transition leader and an exporter of green technologies, such as solar panels, electrolysers, and batteries. India has a stake in steadying the global climate, and as the world's third-largest emitter, it has a vital role to play. Decarbonisation should be looked upon as a powerful engine that can drive sustainable and inclusive growth for India."
Share and Enjoy !