Industry leaders calls for new policy to spur growth in 2021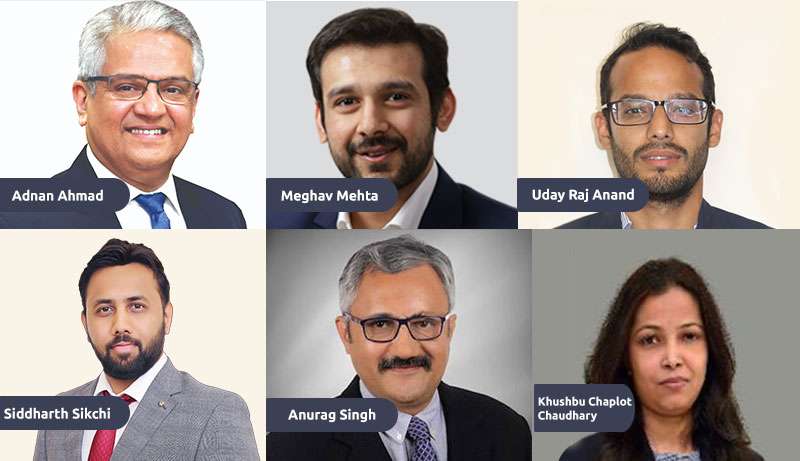 At the E-conference to deliberate on India's Chemical Industry Outlook 2021 hosted by Indian Chemical News (ICN), industry stalwarts stressed the need for new chemical policies to promote R&D for novel chemical molecules and domestic manufacturing, besides renewed focus on exports, digitalization and collaboration.

Among various industry segments, chemicals is the one that has been comparatively lesser affected during the COVID-19 pandemic, says Adnan Ahmad, VC & MD, Clariant India while he cautions against going back to the business as usual and missing the opportunities presented by it in 2021. Speaking at the E-conference on 'India's Chemical Industry Outlook 2021', Ahmed lays thrust on addressing the basics.

Seeking prioritization of the chemical industry by the government, Ahmad opines, "The policy that has been drafted for the chemical sector in 2008 is good and needs to be executed. Besides shifting focus towards the promotion of exports, we must address the cost of logistics as it can't be more than that of manufacturing, especially when we are competing with countries such as Singapore. Our foremost areas of priority must be safety and sustainability. Another important concern is the need for self-regulation and reduction of government intervention. While the government mustn't treat every case of wrongdoing as being perpetrated by the whole industry, it is the responsibility of industry to support the authorities for regulatory approvals."

The E-conference that was moderated by Pravin Prashant, Editor, Indian Chemical News was well attended by the delegates across the chemical ecosystem. Most of the Indian chemical industry stakeholders at the E-conference shared a common view that the ongoing pandemic has reignited the focus on the adoption of digital technologies and fast-tracking automation of processes and factory automation.

For the chemical industry to achieve significant levels of growth, Meghav Mehta, Director, Deepak Phenolics feels it needs a good amount of collaboration and alignment between the private sector, government and academia.

"India currently stands at 63rd position on ease of business globally and to deliver the US $5 trillion economy by 2025, it needs a lot of policy changes including redefining R&D. Universities need to re-orient their research agenda towards the needs of the country. We are value-oriented and risk-averse but now we need to have a strong and unified mission for the country that is measurable actively, supported by all stakeholders with a favorable governance mechanism. At the same time, the tax rebates for short terms are fine but long term benefits are important," added Mehta.

Calling 2021 a year of opportunities, Uday Raj Anand, Director, Parijat Industries feels that instead of talking of replacing China globally, the chemical industry must re-imagine the role of private and government stakeholders by looking at the ways of doing things differently.

"We need to look at developing quality testing laboratories, focus on safety and easing the regulatory complexities. India shouldn't just be known as just the cheapest source but for more dependable products, especially ones in the food chain. We should remember that it is not just one policy decision that will suddenly make us a global giant but it is a gradual process. The entire spectrum of the value chain needs to be looked at. We need to be environmentally conscious and also look at creating new generation chemistry rather than working on older versions to make them cheaper," added Anand.

"The year 2021 will be a solid one. The entire world is watching us as we have the capacity to deliver results," says Siddharth Sikchi, Executive Director, Clean Science, and Technology who empathizes on the need for developing new technologies, processes, and molecules.

"In the times of COVID, the exports had become extremely difficult. The digitization must happen to make the processes simpler besides ease of exports should increase as there is unnecessary documentation. It takes years to develop new R&D processes and we need to be patient. India has the mindset but lacks the universities to commercialize. We must help in developing fermentation companies in India. The government is coming up with incentives but there is still a lot that needs to be done," added Sikchi.

"There were a lot of supply disruptions in 2020 that witnessed tremendous price volatility. The chemical industry did well but there were multiple challenges. Comparatively, 2021 is a year of hope. There is a lot of optimism and pragmatism," mentions Anurag Singh, Managing Director, Primus Partners.

"Indian chemical stocks have outperformed the general market over five years and the last one year period. However, the investment versus reward scenario is not great. A large amount of risk in developing technology and the market is high. Therefore, there is a need to work towards reducing the risk for the chemical industry to spur growth. Another issue is that laws are too strong and relatively small matters can put the management at criminal proceedings. Such criminalization has become a huge demotivating factor," added Singh.

"Almost all the senior executives in the chemical industry I have met are very clear about their priorities over adopting digital technology," says Khushbu Chaplot Chaudhary, Leader - Digital Transformation, Emerson India who is certain that there is a paradigm shift on the anvil.

"It is important for the industry to introspect where it figures on a digital maturity model, optimized production levels and benchmarking. The predictive emission monitoring system, prioritizing safety, adoption of digital transformation, and using analytics to find out the loopholes are the ways forward. The right candid approach could help bring improvements," commented Khushbu.
Share and Enjoy !