India Chem 2021 to be organised from March 17-19 in Mumbai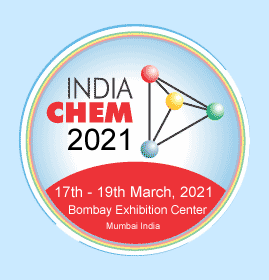 India Chem 2021, the largest event in the Chemicals & Petrochemicals industry in India would be organised from March 17-19, 2021 at Bombay Exhibition Centre, Mumbai.
Launching India Chem 2021, DV Sadananda Gowda, Minister of Chemicals and Fertilizers, Government of India said, "He urged the global chemical and petrochemical industry to join India Chem 2021 to experience a plethora of opportunities available in India."
Speaking on India Chem 2021, Rajesh Kumar Chaturvedi, Secretary, Department of Chemicals & Petrochemicals, Ministry of Chemicals and Fertilizers, Government of India said, "The theme of India Chem 2021 will be "Towards a Self-reliant Chemicals and Petrochemicals industry" and will give an opportunity for the global chemicals and petrochemicals industry to better understand the opportunities that exist in the Indian market."
Jointly organised by the Department of Chemicals and Petrochemicals, Government of India and FICCI, the event will see international participation from China, Japan, Iran, Germany, Turkey, Vietnam and Korea. There will also be participation of PCPIR states such as Gujarat, Andhra Pradesh and Odisha. The event will witness over 20,000 business visitors from India and abroad and over 300 India and International exhibitors.
Share and Enjoy !