Corteva launches new nematicide 'Reklemel'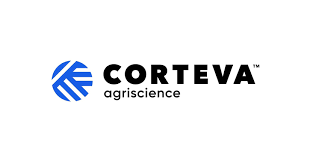 Corteva has launched Reklemel active, a new nematicide to help protect a wide variety of food and row crops from plant-parasitic nematode damage without disrupting the healthy balance of beneficial organisms in soil.
Reklemel active was discovered and developed by Corteva and is the result of more than a decade of research and investment.
"The future of global farming – and our ability to feed a growing population – rests on innovation. Reklemel demonstrates how Corteva deploys innovation to help farmers meet critical challenges to feed the world," said Robert King, Executive Vice President, Crop Protection Business, Corteva Agriscience.
Reklemel received a Reduced Risk designation from the U.S. Environmental Protection Agency (EPA) due to the product's ability to selectively target plant-parasitic nematodes, its lower use rates than older nematicides, and its highly favorable environmental and toxicological profile as compared to alternatives. Reklemel is one of the first new active ingredients to be registered under EPA's updated policy incorporating Endangered Species Act assessments into the pesticide registration process.
Reklemel also received the National Association of Manufacturers' Sustainability and the Circular Economy Award in recognition that it, through lower use-rates, enables the potential to avoid more than 500M Kg of CO2 - equivalent emissions over the next five years.
Salibro nematicide with Reklemel active will be available in the United States, India and Mexico beginning in late 2023, and is currently available for sale in Canada and Australia. Additional registrations are planned globally, including in the European Union, subject to regulatory approvals.
Share and Enjoy !