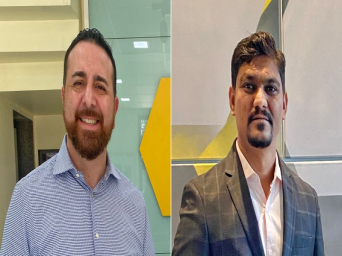 We are planning to double the size of our facility in Vadodara to cater for increased volume of rotor grinding, pelletizer assembly, pump skid assembly and overhauling of pumps
Describe about MAAG Group and its area of operations?
The MAAG Group is solution provider for customizable systems and integrated solutions in process technology for the Polymers, Chemicals, Petrochemicals, Pharmaceuticals, and Food industries. We offer customized product solutions and services from a single source to maximize your performance and create a competitive advantage. All the components, products, and systems of our product brands AMN, Automatk, Ettlinger, GALA, MAAG, Reduction, Scheer, Witte and Xantec are of the highest quality and deliver outstanding performance in their respective segments. Within the MAAG Group, innovation and cutting-edge technology, paired with comprehensive after-sales service, form the basis for offering outstanding solutions to meet demanding customer requirements in production, processing, and recycling.
Global size of Pumps & Process Solutions in 2023. What are the global trends in Pumps & Process Solutions?
We see the Chemicals market is growing with the CAGR of 9.2% by 2025. Ongoing Petrochemicals and Chemicals plant expansion will increase demand for gear pumps for critical applications.
Performance of the Indian subsidiary in FY 2022-23 and plans for FY 2023-24?
Maag India team was established in 2015 and since then the company has been continuously growing and providing best services in the India market.
What products/solutions are you manufacturing in India? Verticals which will benefit from this product portfolio and how?
Maag India currently focuses on the aftermarket sales and service with a dedicated well trained service team to cater Indian customers locally. We have a state-of-the Haas CNC machine for rotor grinding which is in line with the highest quality performance provided by Maag globally. We have localized smaller size pelletizers from size 100 mm to 300 mm for compounding and masterbatch industry. We are assembling pump skids for industrial pump and extrusion pump, where pumps are imported from the respective center of excellence and remaining parts are sourced locally.
What are your future expansion plans with respect to Vadodara facility for leveraging polymer, extrusion, industrial line filtration system, pelletizers, and underwater pelletizers? How are you planning to leverage it?
We are planning to double the size of our facility in Vadodara to cater for increased volume of rotor grinding, pelletizer assembly, pump skid assembly and overhauling of pumps. Additional capacity will increase our supply strength and reduce significant lead time.
How will this expansion plan lead to additional synergy within the MAAG group portfolio and how do you plan to leverage it?
Certainly, this will help all our centers of excellence globally to focus more India centric on the future plans for the India market.
The company also provides downstream solutions for plastic recycling? Solution portfolio which will help in plastic recycling?
Well, recycling plastic is a growing circular economy. MAAG is providing the complete turnkey solution for recycling of plastic. With specialized continuous Ettlinger Filter, Melt Pump, Underwater Pelletizer, Strand Pelletizer & Dryer.
Our expertise in downstream equipment enables us to meet the rigorous demands of the virgin polymer industry. This is why MAAG is also regarded as an important partner to the recycling industry; delivering energy efficiency, productivity and product quality. Our solutions save resources through smart design, compact construction and durability of components.
MAAG Group's downstream equipment recycling systems help users to quickly and efficiently remove heavy contaminants such as paper, aluminum and wood to produce reusable pellets. MAAG equipment is the right choice for mechanical, chemical and advanced recycling.
MAAG Downstream Equipment recycling systems are coordinated to each other, and can be operated via our proprietary control system.
Aftermarket services being provided by MAAG Group? Are you planning to expand your team in India to cater to aftermarket services?
We already have a dedicated team for the aftermarket service, and we have plans to add more resources in the current year as well to leverage growing demand in the market.