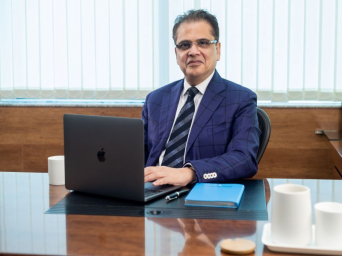 2023 trends in Construction Chemicals, Textile Chemicals, Carpet Chemicals, Leather Chemicals, and Paper Chemicals?
The industry is in sync with India's growth with a country focused on textiles and construction. We expect growth in textiles and construction to be around 12%.
Company's financial performance in FY 2022-23? What's the forecast for FY 2023-24?
In FY23, Jesons Industries Limited has shown a flattish volume growth and forecasts a volume growth of around 25% in FY24.
Revenue mix within India and outside India for FY 2022-23? What will be the revenue mix in FY 2024-25?
In FY23 exports contributed 26% of overall revenues whereas within India it was 74%. In FY24, the company is planning to increase its share of exports further to touch 28% of overall revenues.
The company is focused on Specialty Coating Emulsions (SCE) and water-based Pressure Sensitive Adhesives (PSA) in tape and label segments in India. Any new developments on this front?
Our technology centre at Turbhe, Navi Mumbai is churning out new products in the SCE and PSA categories for different applications. We are also in talks with a few global prominent players for collaboration.
Capex investment in FY 2022-23 and projects/facilities where the company has invested? Capex plans for the company in FY 2023-24 and how will this help the company in the long term?
In FY23, the company expanded capacities in Roorkee, Chennai, and Mundra locations. Capex plans for FY24 include a new technology centre in Navi Mumbai and a new manufacturing site at Saykha, Gujarat. With these expansions, we expect to introduce innovative products and show robust growth in the coming years.
The company holds about 30% market share as a specialty coating emulsions (SCE) supplier in the Indian paint sector? How does the company plan to increase it further? Any new product launches in the offing?
Jesons has several new products in the pipeline in the SCE category for various applications and end uses. We are also in talks with several players for joint ventures and collaborations which will help us increase our market share.
The company's portfolio of 170 products are marketed under seven different brands. Have you made any additions to this portfolio in 2022-23 or plan to do so in the near future?
Yes, it is a continuous process and we have added several new products to the list. Our pipeline remains strong for the coming few years.
What is the total installed capacity across six manufacturing plants and how much additional capacity added during FY 2022-23? What is your current capacity utilization and strategy to improvise it further?
In FY23, the company's capacity was around 283,000 MTPA with capacity utilization at around 65%.
What are the key innovations undertaken at the company's DSIR recognized R&D centre? How will these innovations make an impact on the company and society?
Innovations in Jesons are focused on enhancing customer productivity, delivering parallel innovative solutions, minimising impact on nature, and expanding our product adjacencies. The company is also focusing on minimizing natural resources such as water by developing high polymer content ready to use pressure sensitive adhesive for tapes and labels applications.
Focus is also on products that enhances customer productivity by running at higher speeds on the coater line, safer in-compliance with FDA, and with highest quality standards products for packaging adhesive applications such as lamination, side pasting, etc., CMR free products for furniture adhesive applications; Coating binder which acts as scavenger for carcinogenic emission in the atmosphere; Development of green paint binders with latent crosslinking technology to enhance paints shelf life; Elastomeric coatings using sunlight for crosslinking; Moisture barrier coating for reducing water demand required for concrete curing; and using in-house products as raw materials for formulating competitive high-performance construction chemicals.
The company has received prestigious Responsible Care certification from Indian Chemical Council (ICC). How will this strengthen your commitment towards future sustainability goals?
Jesons Industries Limited is a Responsible Care (RC) Logo Certified organization which is an internationally recognized and global voluntary initiative through ICCA internationally and ICC in India. RC addresses community concern about chemicals and their impact on people and environment during processing, transportation, and use. This helps us to build trust and confidence with stakeholders i.e. employees, community customers, suppliers, contractors, and government.
RC covers process safety, employee health and safety, pollution prevention, emergency response and communication, distribution, product stewardship, and security. RC logo is a symbol of commitment towards EHS excellence and thus helps us to strengthen a move towards sustainability.
Level of automation and digitalization projects carried out in FY 2022-23? How do you plan to move ahead on this front both on brownfield and greenfield projects?
We are currently at 75% automation in our plants and wish to enhance it to 90% by 2027.
CSR projects undertaken in FY 2022-23 and plans for FY 2023-24?
We have undertaken several CSR projects for promotion of education and healthcare. We have also carried out CSR activities towards the Prime Minister Relief Fund (PMRF).
How is the company striking a balance between environment-friendly policies and business growth? Key sustainability initiatives of the company across various segments?
In the energy sector, the company has installed 60 kw solar panels at Mundra; In water management, the company has developed a water harvesting system at 8 kl/hr at Mundra; In waste management, the company is opting for paperless work procedures at Mundra; Reuse of drums; In biodiversity we are increasing green belt with plantation of 1,588 trees at Mundra; In supply chain, the company is deploying nicer globe tracking system into transported vehicles; and Journey Risk assessment of transportation. Compliances with national environment compliances. Prepared & implemented QEHS (Quality, Environment, Health and Safety) policy & its goal and third party certification for our system like ISO and Responsible Care. The company is going to implement the EcoVadis and ESG certification process.
When is Jesons Industries planning to achieve Net Carbon Zero? What are the different milestones set up by the company to achieve it?
We have appointed PwC as our ESG implementation partner and the milestones are under development.