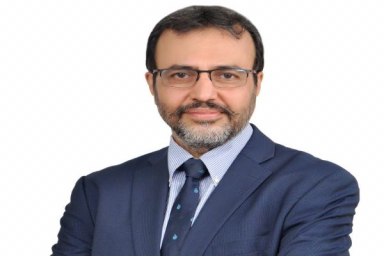 Global trends in water treatment chemicals and ion exchange resins market?
The global ion exchange resins market, even in its maturity stage, is growing at an impressive CAGR of 4.2% and is projected to reach US $2.2 billion by 2025. The growth trends are already visible in APAC countries and emerging economies such as India, China, and Brazil which offer many untapped and unexplored opportunities.
The trend in growth strategies adopted by companies in this business includes development and launch of new products through sustained research & development initiatives, mergers and acquisitions, and investment in brownfield and greenfield projects. In order to sustain the robust demand from major ion exchange users like thermal power plants, chemical and petrochemical industries, steel, rising number of nuclear power plants, and high purity ion exchange resins for the pharmaceutical and electronic industries.
Expandable markets for ion exchange resins also include life sciences through bio-pharma applications and production of ultrapure water for solar/semiconductor applications.
The global water treatment chemicals market is also growing at a healthy CAGR of 4.4%. The growth can be attributed to growing requirements of utility and process chemicals from sugar and ethanol, petrochemical and refining, steel, alumina, and geothermal power generation, especially in emerging economies.
The global trends also indicate that the major factors for the growth of water treatment chemicals are increasing demand from chemical treatment of wastewater in South-East Asia. Further, it is predicted that the market for water treatment chemicals will grow due to demand for clean water in mining, pulp and paper, chemical process, oil & gas, and power plants. Coagulants and flocculants which dominate the market with largest market share for chemicals will continue to see good growth for use in water treatment in developed economies like North America and Europe.
Global water treatment chemicals market size is projected to grow from US $39.1 billion in 2021 to US $61.1 billion by 2026 at a CAGR of 9.3% whereas global ion exchange resins market is expected to reach US $2.26 billion by 2026. How are you planning to leverage these opportunities?
The growth momentum in ion exchange resins and specialty water treatment chemicals is quite good despite the slowdown in demand, earlier due to the pandemic and presently because of the geo-political situation in the Eastern part of Europe. This is mainly due to preference of Indian customers for our products and associated services. Our ion exchange resins and water treatment chemicals have good acceptance in global markets where we already have a presence. Robust CAGR, diverse range, customization and consistency in quality, and timely supplies, will help the company to benefit from growth of these products in coming years.
Company's financial performance in FY 2022-23? Forecast for FY 2023-24?
For nine months of FY 2022-23, on a consolidated basis our operating income increased 24% YoY. Profit after tax increased 45% on a YoY basis. We also expect our operating income for the FY ending March 2023 will be in the range of 25-30%. Considering a good backlog of orders we predict our growth in FY 2023-24 should be equally good.
The company has a revenue mix of Engineering (58%), Chemicals (34%), and Consumer Products (8%). Do you see any change in revenue mix in FY 2023-24?
We do not anticipate any appreciable change in the revenue mix in FY 2023-24.
Key achievements of Ion Exchange (India) Limited in FY 2022-23?
The company witnessed steady order flow, both in the domestic and international market for engineering, chemicals, and services. This includes a 40 MLD seawater desalination project for a leading EPC company in North Africa. We also received EPC contracts for desalination and complex waste treatment from one of India's largest offshore oil exploration units. Other significant orders include complete zero liquid discharge plant at Indian Oil Corporation, Panipat Refinery at a contract value of Rs. 343.36 crores, a turnkey contract from Indian Oil Corporation's Panipat Refinery capacity expansion at contract value of Rs. 726.13 crores. The scope of work includes supply of water treatment plant including reverse osmosis based demineralization plant, condensate polishing unit, zero liquid discharge plant with comprehensive operation & maintenance for two years and annual maintenance charges for five years. We have also received several EPC contracts for water treatment, recycling and complete zero liquid discharge plants from leading companies in paint, food & beverages, steel, textiles, to name a few. Our Zero B range of home water solutions also had good growth in a highly fragmented market dominated by several regional unorganized players.
In FY 2022-23, the company has also bagged orders from NRL. What are you doing in the NRL?
NRL (Numaligarh Refinery Ltd.), for Assam location has awarded a contract for design, supply, construction, and erection & commissioning of 4X250 m3/hr resin based DM plant and 2X120 m3/hr for Condensate Polishing Unit. Further, our scope also includes pre-treatment of raw water by 9 X 400 m3/hr Horizontal Dual Media Filters and 2X383 m3/hr Rapid Gravity Sand Filters.
The company has an approximate total order book of Rs. 2,923 crores with more than Rs. 8,405 crores in the bid pipeline as on December 22, 2022. How are you planning to leverage these enquiries?
With the current order backlog and faster conversion of orders from the bid pipeline, we see a strong visibility for sustaining our growth in the next 2-3 years. We are well placed to undertake a significantly increased pace of execution in the coming years, in line with our customers' expectations.
The company has seven manufacturing and assembly facilities across India and one assembly facility each in UAE, Indonesia, Bangladesh, and Saudi Arabia. Any plans of increasing manufacturing and assembly facilities in FY 2023-24 and Capex investment in greenfield and brownfield expansion?
Consistent with increased demand for ion exchange resins, we have planned a greenfield expansion project for manufacturing world-class ion exchange resins in Roha, Maharashtra. The state-of-the-art manufacturing facility will also be aligned with internal sustainability goals and environment quality management practices.
Exports contribute around 29% of total sales to Africa, Japan, Middle East, Russia, South East Asia, Europe, UK, USA, Canada, and neighbouring countries. Are you looking to enter the South American and Australian market?
For nearly three decades we have built a favourable position as a reliable exporter of quality ion exchange resins, water treatment plants, chemicals, and services. The plan is to further consolidate our position in these geographies and increase business volume with existing and newer products and technologies, all backed by efficient after-sales-service in these regions. In the current year, we have formed a European subsidiary for penetrating the European market as part of our sustainable growth strategy.
R&D activities undertaken in FY 2022-23 and plans for FY 2023-24?
The state-of-the art R&D and technology centres manned by scientists and technologists have been the strength of our company since 1965. Apart from synthesis of new chemistries, polymers, formulations, R&D centres have developed specialty water treatment chemicals using green chemistry thereby offering our customers in India and abroad environment friendly products meeting their sustainability ESG goals.
Our technology centre has developed several engineering products and processes for separation, purification, and concentration using novel membranes, ion exchange resins, adsorbents and thermal evaporation processes benefitting a large number of industries. Some of these exciting commercialized technologies include Zero B Hydrolife range of alkaline water purifier machines, standardized range of state-of-the-art high purity water system for artificial kidney dialysis, the Quencher series of Bottling plant – an innovation that fulfils the processing need to replace plastic with glass bottles for hospitality industry.
Company's future strategy focuses on three pillars: Increasing export volumes for resins; Newer chemistries and formulations; Capacity expansions to meet increased demand in local and international markets and increasing market share in domestic markets with 'Make in India'and China + strategy. How are you planning to move in this direction?
We are excited by the success of world-class membranes (UF, RO, and NF) supplied from state-of-the-art manufacturing facilities in Goa to a large cross-section of customers including OEMs. With earlier than planned capacity expansion we are now aiming to further increase our market share in India and to export membranes to geographies where we have local presence. We will also continue to improve operation efficiency and operational throughputs along with various capacity expansion plans to take advantage of the China+ strategy.
CSR projects executed in education, health, and hygiene in FY 2022-23 and plans for FY 2023-24?
Ion Exchange is committed to sustainable development and through its CSR arm – Ion Foundation, has been engaging in various social and community initiatives in the health, water, education, women empowerment, agriculture sectors over the last many years. These initiatives undertaken directly by the company and also through various organisations, are majorly spread across Maharashtra, Telangana, and Gujarat. In FY 2022-23, our activities included providing equitable, inclusive, high-quality and sustainable education through various initiatives focussed on education infrastructure, innovative learning methodologies, supporting NGOs for the Science on Wheels program, providing after-school support and scholarships, to name a few.
On the healthcare front, our CSR initiatives aim at providing quality and affordable healthcare services. We have been supporting the Indian Red Cross Society, a unique humanitarian organization that plays a pivotal role in providing safe blood transfusion services to patients suffering from Thalassemia Major. Last year, we helped support almost 6,000 patients through our initiatives.
We also continued to provide safe drinking water to various schools/residential care units for the underprivileged/disabled people in states of Maharashtra, Gujarat, Tamil Nadu, and Delhi by setting up RO water plants across urban and rural communities. Initiatives planned will focus on Sustainable Development Goal 6 (SDG 6) and include providing adequate access to safe drinking water in high-water-risk communities or households; improved hygiene, and sanitation practices. The key objective will be to benefit close to one lakh people directly and indirectly by March 2024.
When are you planning to achieve net carbon zero and plans for achieving it?
We have definite plans for investments to become net carbon zero by the year 2032. This includes sustained transition from use of fossil fuel to renewable, maximizing use of alternate sources of water.