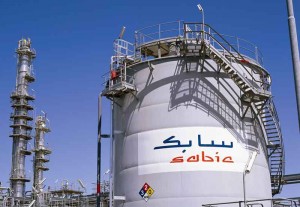 Oil major Saudi Aramco and the Riyadh headquartered Chemicals major SABIC have entered into agreement that will see the two companies joint investment in developing a fully integrated crude oil to chemicals (COTC) complex. The COTC complex is expected to process 400,000 barrels of crude oil per day that in turn will produce approximately 9 million tons of chemicals and base oils annually. The new plant is expected to start operation in 2025 and once complete it is expected to be the largest COTC plant in the world.
Saudi Aramco President and CEO Amin H. Nasser said, "This project converges the commercial and strategic interests of both Saudi Aramco and SABIC, while reinforcing Saudi Aramco's efforts to optimize the investment of our petroleum resources. COTC will also help expand our downstream portfolio, reducing our focus on the transportation sector and securing new and promising commercial opportunities."
SABIC Vice Chairman and CEO Yousef Abdullah Al-Benyan said: "Once completed, this project will not only be the largest crude oil to chemicals complex in the world, it will also set a new competitive threshold thanks to the project's mass scale and the benefits derived from our joint collaboration. The project will, therefore, help achieve the respective growth ambitions of Sabic and Saudi Aramco and further establishes the Kingdom as one of the pioneers in the petrochemicals industry."
This MoU follows the Heads of Agreement (HoA) signed in June 2016 between the two companies, which governed the feasibility study for the development of a fully integrated petrochemicals complex in the Kingdom. A Saudi team developed innovative COTC configurations derived from best-in-class refining and chemical technologies.
The complex is expected to create an estimated 30,000 direct and indirect jobs, further stimulating the Kingdom's economic diversification. By 2030 the COTC complex is expected to have 1.5% impact on the Kingdom's Gross Domestic Product (GDP), with investments being shared equally by both companies.