Croda India to invest Rs. 500 crore in Dahej greenfield facility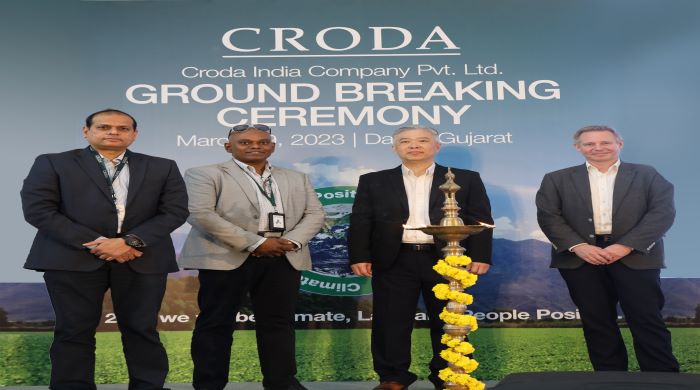 Croda India, subsidiary of UK-based Croda International, the company that uses smart science to create high performance ingredients and technologies that improve lives, performed a ground breaking ceremony on its greenfield manufacturing site at Dahej, Gujarat.
In the first phase, the company is planning to invest Rs. 500 crore in the Dahej facility. The new facility will increase Croda's capacity to serve rising regional consumption of its Consumer Care products and growing opportunities in Pharma and Crop Care to provide advanced and sustainable solutions to its customers, further increasing its manufacturing presence to meet fast growing demand in Asia.
In addition to expanding Croda's manufacturing capacity, the Dahej site fully supports the company's sustainability ambition and will be a zero carbon and zero liquid discharge facility.
Murali Duvvuri, Managing Director, Croda India said, "The Group has been present in India for over two decades and operates a world class manufacturing and innovation centre in Navi Mumbai and alongside offices in Ahmedabad. This investment at Dahej is a demonstration of our commitment to the Indian market and a recognition of its immense potential for growth."
In 2022, Croda International reported historic sales of over £2 billion and adjusted operating profit exceeding £500 million for the first time. Operating in 39 countries, Croda is focused on providing solutions in the high-value niches in life science and consumer markets.
Share and Enjoy !