Grupa Azoty commissions new nitric acid plant in Poland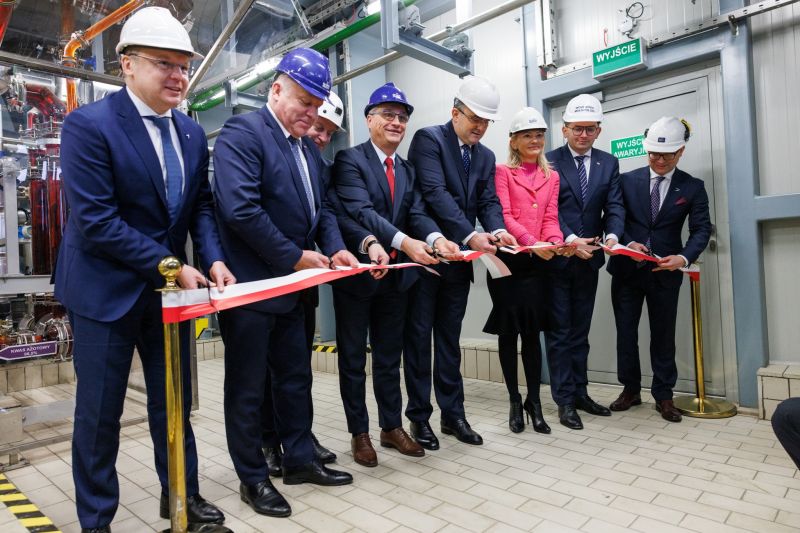 Grupa Azoty has launched a new facility for the production of concentrated nitric acid with a design output of 40,000 tonnes per year, doubling its existing capacity. This is a second production line for above 98 per cent concentrated nitric acid now operating in Tarnów. It has brought the Tarnów plant's total annual capacity for that product to 80,000 tonnes. As Grupa Azoty is the only Polish producer of concentrated nitric acid, the project is key to ensuring supplies of input materials for the manufacture of fine chemicals.
The newly commissioned unit will strengthen Grupa Azoty S.A.'s leading market position in Europe among the suppliers of feedstocks to manufacturersof nitrocellulose, fuel additives, and the branch of organic synthesis, with organic compounds used widely as intermediates for fine chemicals.
The construction of the second production line, permitted in April 2020, took two and a half years. The related capital expenditure amounted to PLN 57.1m, and the unit's test run confirming achievement of the design capacity took place by mid-December last year.
"The new line for the production of concentrated nitric acid is further consolidating our Group's strong position as a key supplier of intermediate chemical feedstocks, especially mixed acids. Our product is now delivered to more than 30 customers in 20 countries across Europe, but with our capacity doubled the Group's potential as a supplier will grow significantly," says Tomasz Hinc, President of the Management Board of Grupa Azoty S.A.
Concentrated nitric acid is made by concentrating 60 per cent nitric acid in the extractive rectification process. The main applications of concentrated nitric acid on the European market are for the manufacture of polyurethane foams, dyes, crop protection products, fuel additives reducing exhaust emissions and other organic syntheses.
Share and Enjoy !