Petrochemicals will be a sector to reckon with by 2025: Experts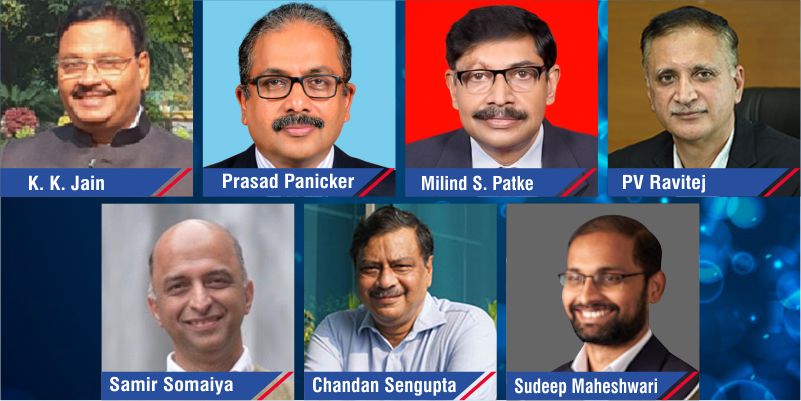 At the E-conference on "India's Petrochemical Industry Outlook 2021" hosted by Indian Chemical News (ICN), there was a consensus among industry leaders that the future survival of the oil refining industry will depend on petrochemical products. The virtual event moderated by Pravin Prashant, Editor, ICN brought to fore the key growth drivers such as government incentives, shift towards biofuels and electric vehicles, better profit margins and even climate change.

In the longer run, demand for petrochemical might go up, says K. K. Jain, Executive Director, Center For High Technology who feels refining is facing the biggest brunt while there is a big opportunity for petrochemical products, particularly packaging industry that flourished during the pandemic.

Jain is highly pragmatic about the success of biofuels which he says will make the oil and gas industry players shift their priorities. He explains, "There are 12 bio-refineries under a scheme PM Jeewan Yojna. Out of that one is being built by HPCL, two by BPCL and one bamboo-based biofuel refinery by NRL in North East India. Another 8 refineries are yet to come as PSUs are giving priority to biofuels and 2021 onwards, we expect much more aggressive inputs and applications which will come from the transport sector."

Petrochemicals and plastics had a very bad press in the last year, says Chandan Sengupta, Senior Vice President, Haldia Petrochemicals, who wonders what would have happened to the whole packaging industry that made contactless delivery possible. Yet he agrees that sustainability is a responsibility.

"Petrochemical sector is a huge employment enabler and thus the government needs to relax the stringent regulatory bottlenecks and unrealistic tax regime. He also cautions against the lack of enough groundwork to meet the set targets. "The crude to chemicals or C2C is going to be a buzzword. The lesser of fuel oil and more of chemicals," comments Sengupta.

Calling for the integration of refineries with petrochemicals, P. V. Ravitej, Executive Director - Refineries, BPCL talks about the need for tapping product imports worth Rs. 95,000 crore. "Since the priority of Indian PSUs was to ensure the fuel to common man, it ensured that we stay in refining than petrochemicals. However, now after meeting our fuel requirements, we need to rise to the occasion to meet the demand. With decrease in growth of gasoline and diesel by 2020, the focus will be more on petrochemicals. We are expecting the petrochemical will reach 15% from 5% by 2030, resulting in a decrease in import dependency. Going forward, we need to develop new polymers through R&D."

Petrochemicals have outgrown the other basic chemicals, mentions Prasad Panicker, Director & Head of Refinery, Nayara Energy who feels that it has not got the attention due to complexities of the fuel market.

"The refineries are looking back at petrochemicals, the key driver being profitability. Yet despite the fact polypropylene and ethylene offer more profits than fuels and lakh crore of imports trigger huge demand, Indian refineries have to be extra careful in terms of investing as prices of crude oil is a key factor. There should be clarity in terms identifying relevant petrochemicals whether niche or bulk, depending on growth in next 10-20 years," added Panicker.

Panicker agrees with other experts on the integration of refining and petrochemicals to get a feed advantage but points out the need for consciousness about competition.

"It is a globally competitive market and that will decide the future. For blending of oil up to 15% by 2030 and beyond that, we have to develop new technologies. In the next 10 to 20 years, support from the government, correction in custom duties and huge infra projects will pip the growth. With irrigation projects worth Rs. 180 million, PVC pipes are in high demand. Climate change too will play a huge role in growth," adds Panicker.

Ethanol has huge savings in terms of energy, says Milind S. Patke, Executive Director – Biofuels, BPCL, "While the government was aiming 20% blending by 2030, it has advanced this target to 2025. From the current 325 crore liter capacity in ethanol, there will be a demand for 925 million liters, resulting in a gap of 600 million liters. Traditionally ethanol is produced from sugarcane molasses route but with the government fixing remuneration for different sources including food grains as enablers. There is quite an exciting opportunity for entrepreneurs to expand the market in the next 3 to 4 years. There is huge export potential and we need revamping of existing distilleries for boosting the production. Oil companies are themselves looking at setting up refining plants. IOCL, HPCL and BPCL are looking at producing 150 million litres of Ethanol in Chhattisgarh, Telangana and Orissa with 500-kilo litre per day capacity by 2025."

"Government is working towards creating self-reliance and transformation towards a circular economy," says Samir Somaiya, CMD, Godavari Biorefineries who highlights the growing focus on hydrogen fuels. "To reach the target of 15% Ethanol blending from 8.5%, the government is encouraging the industry to produce additional 5-6 million tonnes of sugarcane to produce 6,000 liters of ethanol per day. Ethanol production from sugar beet, molasses, maize, sorghum and even damaged rice will lead to 12 billion liters from current 5 billion litres."

When you grow crops, you are reducing the CO2. We are not only intercropping but also working with farmers for low carbon farming and work towards a circular economy, adds Somaiya.

Outlining the future strategy, Sudeep Maheshwari, Senior Principal, Kearney stresses the need for one cracker plant each year to keep pace with demand be it polypropylene or polyethylene, the nature of certain derivatives may increase and others may decrease and market factors will play a decisive role in this."

Maheshwari who bats for partnerships and push marketing also points out the need for more efficient feedstock sharing rather than just incentives and duties.

"With western markets saturating fast, India has a big opportunity to tap the potential but global players are a bit reluctant as they fear inconsistency in partners and uncertainties in rules here. Therefore, we must start doing things differently and increase their confidence," added Maheshwari.
Share and Enjoy !